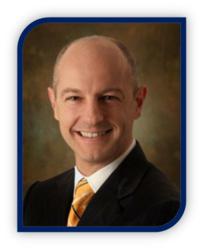 Finding the right investor in Ciklum was the result of a broad international search and competitive process
Zurich, Switzerland (PRWEB UK) 23 June 2012
Software Merging and Acquisitions specialist Corum Group Ltd. today announced that a minority of the stock of its Ukraine-based client, Ciklum, an innovative IT outsourcing company specializing in near-shore software development in Eastern Europe, in Ukraine and Belarus, was acquired by Horizon Capital, a regional private equity fund manager.
Ukraine's IT outsourcing market has been demonstrating impressive cumulative average growth rates of 28% per annum during 2004-2011 and is forecasted to enjoy 20-25% growth rates per annum during 2012-2016 based on the continued cost advantage of highly skilled Ukrainian programmers.
Of Danish origin, Ciklum is an IT company with a unique business strategy. Ciklum establishes dedicated IT development teams to enable Western European clients to work directly with near-shore developers to reach the highest level of productivity. With development offices in Ukraine, Belarus, and Pakistan, Ciklum delivers a vast portfolio of outsourcing services that is designed especially for the client. While the client focuses on managing the process of software development, Ciklum takes care of all operational issues, including human resources management, IT and office infrastructure, as well as administrative and legal support. Ciklum even offers its clients help in selling their software product and/or services in the CIS region.
Torben Majgaard, Ciklum founder and CEO said, "We are proud of our achievements over the past 10 years. The company has demonstrated excellent performance and growth. Horizon Capital has a strong understanding of our business and shares our vision and values which makes it the right partner for us in Ukraine. Our mutual priority will be to grow further as this is integral to our success. We look forward to leveraging Horizon Capital's understanding of the Ukrainian environment as well as global trends and best practices to continue to innovate and grow the business."
Miro Parizek, Corum Group Intl's Managing Director said, "Finding the right investor in Ciklum was the result of a broad international search and competitive process. Ultimately, thanks to their presence and understanding of the local business environment, Horizon proved to be the best partner for Torben."
About Ciklum:
Ciklum http://www.ciklum.com is a Danish IT outsourcing company specializing in near-shore software development by establishing and servicing clients' own development teams and/or centers in Eastern Europe, in Ukraine and Belarus. The environment of services and knowledge sharing within the company helps clients to market quickly and with less risk and minimal investment.
Established in 2002, Ciklum employs more than 1,800 IT specialists with more than 160 global clients' own software development teams. Ciklum has six development offices in Ukraine, one in Belarus, and two in Pakistan, as well as representative offices in Denmark, the United Kingdom, Switzerland, Germany, and the Netherlands.
Ciklum is a winner of Red Herring 100 Europe 2009, recognized as CeBIT 2010 Top 20 innovative company delivering services/products for small and medium sized companies, and named the 2010 and 2011 Top 100 global services provider. Ciklum is rated best Ukrainian IT Employer 2010 and 2011 by DOU, the Ukrainian Community of Software Developers.
About Corum Group:
Corum Group (http://www.corumgroup.com) is the global leader in merger and acquisition services, specializing in serving software and information technology companies worldwide for nearly 25 years, with offices in eight countries. Experience makes the difference: Corum's M&A advisors (http://www.corumgroup.com/team.aspx) have completed 230 software M&A transactions
(http://www.corumgroup.com/transaction-tombstones.aspx) across six continents; working with its clients through a proven business model. Corum also does much to educate the industry with its conferences and webinars and the industry's most widely distributed software and IT M&A research (http://www.corumgroup.com/conferences-events.aspx).