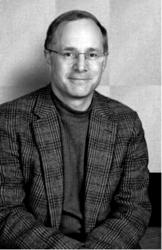 "Peter truly inspired us. And we know he has inspired other writers too," said Writer's Relief President Ronnie L. Smith.
Hackensack, NJ (PRWEB) June 22, 2012
The Peter K. Hixson Memorial Award for Creative Writers, a no-fee writing contest hosted by Writer's Relief, will be accepting submissions of poetry, short stories, personal essays, novels, and memoirs until July 12, 2012.
The Peter K. Hixson Award, established in 2010, is one of the most unique contests for poets and writers in the country. While most writing competitions offer publication and cash as a prize, the Hixson Award offers up-and-coming authors professional submission assistance—a much-needed but often overlooked necessity in many writers' lives. This year, each of the three winners will receive over $1,800 in Writer's Relief submission assistance.
Writer's Relief helps novelists submit their books to literary agents and helps short prose writers and poets submit their works to literary journals for publication.
Described by friends as a "Renaissance Man," Hixson was a talented client of Writer's Relief. With the help of Writer's Relief, many of his short stories and poems were successfully submitted for publication in literary journals.
According to Hixson's wife, Lois Benedict, "Peter felt fortunate in his ability to avail himself of Writer's Relief services, and he wanted to share that valuable experience—even if it meant helping only one other struggling writer."
Although Writer's Relief offers many free publishing leads for creative writers on their website, their submission assistance services are based on flat fees. The Peter K. Hixson Memorial Award was established, with support from Writer's Relief, to provide submission assistance to talented writers who cannot afford Writer's Relief services.
"I think Peter's idea for a writing award with Writer's Relief grew from his understanding of how difficult it is to get published and not lose hope," said Peter's twin brother, Doug Hixson. "Had an award like this been available to him, I believe he would have jumped at the opportunity."
This writing contest is free to all writers 18 years or older. But this year, Writer's Relief is giving authors the option of making a contribution to the Peter K. Hixson Memorial Fund in support of Peter's philanthropic vision. 100% of donations will go toward the award—and Writer's Relief will match every donation up to $5,000.
"Peter truly inspired us. And we know he has inspired other writers too. Even if writers donate as little as $1—we'll match every dollar, and we can all make a difference in the lives of talented but perhaps struggling writers who need a little help getting their work into print," said Ronnie L. Smith, president of Writer's Relief.
Writers who are interested in submitting are invited to read the submission guidelines on the Writer's Relief website. The deadline for submissions is July 12. To be informed when the award opens for submissions again, visit Writer's Relief online and subscribe to their free e-publication, Submit Write Now!, which offers weekly leads and tips to creative writers.
ABOUT WRITER'S RELIEF: Writer's Relief is a specialized service that manages the submission process for writers seeking publication. The Writer's Relief process includes cover and query letter writing, targeting manuscripts to the best-suited literary agents or editors, proofreading, formatting, submission packet preparation, and tracking responses. Writers are encouraged to apply to the Writer's Relief Review Board for admission into the invitation-only Full Service program. For more information, please visit http://www.writersrelief.com/ or call (866) 405-3003.
Ronnie Smith, President
Writer's Relief, Inc.
409 South River Street
Hackensack, NJ 07601
(866) 405-3003
(201) 641-3003
info(at)writersrelief(dot)com