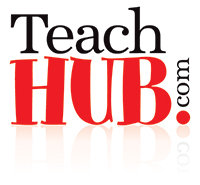 (PRWEB) June 22, 2012
TeachHUB.com aims to provide educators with the most recent, complete and affordable tools and resources for both inside and outside the classroom. Any educators searching for teaching positions and preparing for interviews can turn to TeachHUB's latest resources.
For teachers struggling with a resume and cover letter, TeachHUB shares four sure-fire tips that will re-teach the ins and outs of this important tool for getting that interview. These teacher cover letter and resume tips include pointers on how to make a great first impression and how to keep the cover letter on target.
TeachHUB knows that a big part of the job search process is knowing where to look for teaching positions. To take some of the headache out of the search, TeachHUB shares guidelines and tips to find a teaching job. Included are tips on building relationships and making the most out of networking.
For those who are preparing for interviews, TeachHUB shares resources to help become fully prepared to answer interview questions. There is a list of six commonly asked teacher interview questions and tips on how to answer to the best ability.
There are many free teaching resources available on TeachHUB.com. TeachHUB provides teachers with printable pop culture lessons, daily video writing prompts, classroom tools, educational news, and professional development. Those interested in receiving weekly updates on the new resources available on TeachHUB can sign up for the free TeachHUB Happenings newsletter.
About TeachHUB.com
Established by teachers, for teachers, TeachHUB.com offers educators recommended classroom tools, professional development, daily lesson plans, and education news. The website is dedicated to improving the quality of education and invests in the opinions of teachers when providing resources and support for both inside and outside of the classroom. Learn more at http://www.teachhub.com.