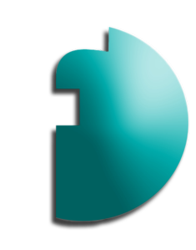 They are committed as a firm to educate European patent attorneys about the very tangible opportunities available for them in the UK
(PRWEB) June 24, 2012
Fellows and Associates, a recruitment and management consultancy with focus upon the global intellectual property sector, have recently highlighted their on-going search for European Qualified Patent Attorneys in an article published on their website.
Phillipa Field, consultant at the firm, has commented, "The call across to our neighbours has come as a direct response to comments made by some of the most highly regarded firms in the UK. It seems that good quality applicants, especially in the field of electronics, are becoming extremely rare in the UK and, with many of our clients' businesses flourishing at an astonishing rate, the demand to develop and grow as a company is clear."
The firm are looking for EQE qualified patent attorneys that are seeking a drastic change in their career paths; it may be that they feel stagnant in their current role and possess the qualities suited to a relocation, tenacity, dedication and enthusiasm being but a few. They are committed as a firm to educate European patent attorneys about the very tangible opportunities available to the right candidate, such as a plausible route to Partnership, which argued in their article, is quicker than that of Europe.
Fellows and Associates hope to grow their already exemplary network of candidates by generating interest in Europe with both their article and advertisement that they are running on professional networking site, Xing. Pete Fellows highlighted the proactive approach that the firm are taking, "We're finding that Xing is an extremely popular networking tool for professionals in Europe and we hope to tap into this source through leaving the normal means taken in the UK." He added, "As a firm, we are very much on the front of social networking and use Twitter and LinkedIn on a daily basis, to communicate to our current network and to grow as a business. I am constantly looking for new ways to target our audience and am hopeful that Xing will deliver."
About Fellows and Associates
Fellows and Associates recruit Patent Attorneys, Trade Mark Attorneys, IP Lawyers and other Intellectual Property professionals worldwide. The firm offers a diverse range of recruitment services including search, advertised selection and managed campaigns. Its newly launched consultancy division 'Fellows Business Consulting' offers targeted strategic advice to firms within the Intellectual Property sector worldwide. See fellowsandassociates.com for more or phone +44 207 903 5019.