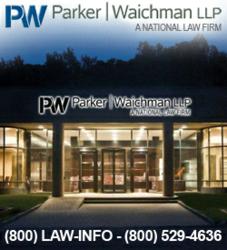 Port Washington, NY (PRWEB) June 22, 2012
Parker Waichman LLP, a national law firm dedicated to protecting the rights of victims injured by defective medical devices, has filed a lawsuit on behalf of a woman who received a Boston Scientific transvaginal mesh implant, claiming that it caused substantial injuries and permanent complications. The suit was filed on June 8th in the U.S. District Court for the District of Massachusetts (Case No. 1:12-cv-11029-NMG).
According to the complaint, the Plaintiff, a woman from Cumberland County, Kentucky, received the Advantage Fit System in April, 2009. The device was intended to treat her stress urinary incontinence (SUI) and pelvic organ prolapse (POP), conditions for which it is approved. However, according to this lawsuit, instead of finding relief, the mesh caused a series of complications including significant mental and physical pain and suffering, permanent injury, permanent and substantial physical deformity, loss of use of certain bodily organs and past and/or future corrective surgeries. The lawsuit also seeks compensation for loss of consortium on behalf of the woman's spouse.
The lawsuit alleges that the transvaginal mesh poses unreasonable risks and is inherently defective. According to the complaint, the material used in the mesh reacts with the body and can become embedded. It can also abrade human tissue, harbor infections and is overall inappropriately designed for use in the female pelvis. Moreover, the complaint alleges that the Defendants were aware of the adverse effects, but continued to market the device and misrepresent it as safe and effective.
The complaint notes the fact that the devices were approved via the 510(k) process, which allows products onto the market without any clinical evidence to demonstrate its safety or efficacy. Last September, the U.S. Food and Drug Administration's (FDA's) Obstetrics and Gynecology Devices Advisory Panel said that the devices should be re-categorized as "high risk" which would mandate safety tests and clinical trials. In January, the FDA asked 33 manufacturers to conduct post market studies in order to determine the meshes' health impacts on the body. [fda.gov/MedicalDevices/ProductsandMedicalProcedures/ImplantsandProsthetics/UroGynSurgicalMesh/default.htm]
Last July, the FDA announced that complications associated with transvaginal mesh were "not rare." The agency also noted that there is little evidence showing any advantage of using transvaginal mesh over non-mesh methods. The announcement cited 2,874 reports of complications received between 2008 and 2010.Complaints included erosion, pain, infection, bleeding, pain during intercourse, organ perforation during placement and urinary problems. [http://www.fda.gov/MedicalDevices/Safety/AlertsandNotices/ucm262435.htm
Earlier this month, Johnson & Johnson announced that it would stop selling four transvaginal mesh products, including the Prolift, Prolife + M, TVT Secur and Prosima systems. According to Bloomberg, the devices are expected to be off the market by the first quarter of 2013. The company has also asked the FDA for 120 days to inform its consumers and healthcare professionals about the decision. [bloomberg.com/news/2012-06-04/j-j-tells-judge-it-will-stop-selling-vaginal-mesh-implant.html]
Parker Waichman LLP continues to offer free lawsuit consultations to victims of transvaginal mesh injuries. If you or a loved one experienced complications following POP and SUI surgery with transvaginal mesh, please visit the firm's transvaginal mesh injury page at yourlawyer.com.
Free case evaluations are also available by calling 1 800 LAW INFO (1-800-529-4636).
For more information regarding transvaginal mesh lawsuits and Parker Waichman LLP, please visit: http://www.yourlawyer.com or call 1-800-LAW-INFO (1-800-529-4636).
Contact: Parker Waichman LLP
Gary Falkowitz, Managing Attorney
(800) LAW-INFO
(800) 529-4636
http://www.yourlawyer.com