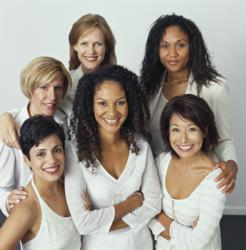 "Coaching is an honor not to be taken lightly, and that core value has poured the foundation for a corporate culture of empowering women as leaders."
Dallas, TX (PRWEB) June 23, 2012
Dallas-based LeadershipGold4Women has launched a women's leadership training and development program, due to the wage gap and ever-increasing societal pressures that women "have it all."
Seeing the opportunity to fill corporate diversity program requirements, LeadershipGold4Women takes a "built to order" approach to corporate coaching. The company hopes to foster women's leadership training in otherwise male-dominated industries and positions, and give women opportunities to grow in new territories.
LeadershipGold4Women also boasts a coaching staff trained by the best in the business, and presence in 19 countries. Their women's leadership training programs have produced results across a wide range of cultures and organizations, and in some cases provided a 400% return on investment.
About LeadershipGold4Women:
LeadershipGold4Women is a Dallas-based national company that provides customized women's leadership training for women. The company was founded on the principle that coaching is an honor not to be taken lightly, and that core value has poured the foundation for a corporate culture of empowering women as leaders. A portion of LG4W's proceeds are donated to nonprofit organizations that benefit women. For more information, contact:
Lauren Miller
800.210.2601
lmiller(at)leadershipgold4women(dot)com
Or visit http://www.leadershipgold4women.com