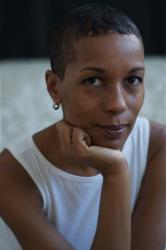 I have become a Zuberance Advocate myself, and am delighted to join the company's advisory board.
San Carlos, CA (PRWEB) June 26, 2012
BtoB Magazine recently named McCadney to its list of 2012 Top Digital Marketers. The winners were selected by BtoB's editorial staff, based on criteria including strong interactive vision and strategy as part of their overall marketing efforts; innovative use of digital technologies; and proven results.
As head of social media at CDW, McCadney is responsible for crafting the company's social media and commerce strategy and driving execution across the company. McCadney leads CDW's ground-breaking customer advocacy program, powered by Zuberance. McCadney joined CDW in 2005 after serving in a executive positions in sales and marketing at telecommunications company SBC, which later became AT&T after it acquired AT&T. The Enterprise Council on Small Business, a division of the Corporate Executive Board, named McCadney in 2010 the "Small Business Marketer of the Year."
"I have personally experienced the power of Zuberance's unique customer advocacy solution at CDW," said McCadney. "We are generating compelling, measurable results from our Zuberance-powered advocacy program. I have become a Zuberance Advocate myself, and am delighted to join the company's advisory board," she added.
"We are honored that Lauren is joining our advisory board," said Rob Fuggetta, Zuberance Founder & CEO. "Lauren is a visionary marketer and social media leader. She brings to our advisory board an in-depth understanding of how B2B companies can turn their enthusiastic customers into a powerful marketing force," added Fuggetta.
About Zuberance
Zuberance is the leading enterprise social media company focused on Brand Advocates. Zuberance's award-winning social media marketing solution enables companies to systematically identify and energize their highly-satisfied customers (AKA "Brand Advocates"), driving measurable increases in referral leads, recommendations, and revenues. For more information, visit http://www.zuberance.com or follow Zuberance on Twitter @zuberance.