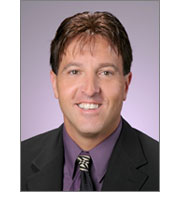 North Attelboro, MA (PRWEB) June 23, 2012
John Picini, as featured nationwide on FOX and CBS Money Watch, is due to appear on the ground breaking show "Leading The Field: World Class Experts Share Their Tips & Advice", in which he will be sharing his 26 years of expertise in the field of financial planning and his knowledge on running a first class business.
John Picini believes that part of having a successful business is having the ability to give back to the community. John donates a significant amount of his income to the National Multiple Sclerosis Foundation because he is currently living with MS. John also holds a special place in his heart for United States Soldiers. Along with Brendan Picini, his son, he began a father-son partnership to aid and help military veterans by starting Association For Returning Soldiers (AFRS). Many of John's clients are retired military folks. John's marketing skills and leadership skills make him a perfect advisor for anyone who wants to become a dominant entrepreneur and achieve financial freedom. Brendan has worked with industry leaders on marketing techniques and home business modules. AFRS will direct returning veterans to the highest successful entrepreneurial opportunities in this horrible economy referred to the "job warrant era." You can find the website at http://www.AssociationForReturningSoldiers.com.
John Picini is excited to be collaborating with other leading experts and best-selling author Robert Vitelli, to provide consumers with insightful information into various practices and professions, via this new show.
In this new business show , John Picini will be sharing his insight in the field of financial and estate planning. His specific niche of client is a senior citizen. "My ideal clients are retired or pre-retired, age 55 and up. We protect their estate from taxes, probate, and catastrophic health issues. We also provide retirement income planning so they never run out of money ", says John Picini.
The Center For Senior Financial Planning
John Picini
JPicini (at) verizon (dot) net
(508) 695-4281
http://www.SeniorFinancialCenter.org
"I Support The H.O.M.E. Foundation"
About The H.O.M.E. Foundation:
The Helping Others Means Everything, or The H.O.M.E. Foundation, is a not-for-profit organization dedicated to helping our Family of Charities. Frankie Verdugo, President of The HOME Foundation, wants to help as many worthy charities as possible as they struggle during these tough economic times. Frankie Verdugo helps raise funds through luxury dream home raffles, home giveaways, prizes, and high profile celebrity events in Hollywood... "Our mission is to help charities reach their fundraising goals and to bring awareness to their praiseworthy causes." Please visit our 2012 Dream Home Raffle Giveaway at: http://www.HOMEFoundationRaffle.com and http://www.facebook.com/HOMEFoundationRaffle.
###