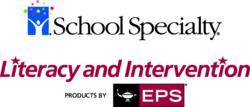 With Path Driver for Reading and Path Driver for Math, teachers have the data they need to take immediate steps to get students back on track building the reading and math skills that provide a foundation for overall academic success.
San Diego, CA (PRWEB) June 24, 2012
Today at ISTE 2012, EPS, a division of School Specialty, introduced Path Driver for Reading™ and Path Driver for Math™, two powerful online assessment systems that deliver fast, accurate and predictive measures of student proficiency. Supporting Response to Intervention (RTI) initiatives and data-driven instruction, the Path Driver programs will provide schools with time-saving tools for universal screening, progress monitoring and reporting – to accelerate student growth in grades K-10 and guide a path to improved achievement.
"With more than 30 percent of students still not reaching proficiency levels in reading and math, the need for early and fast intervention is more critical than ever before," said Rick Holden, President, EPS, a division of School Specialty. "We developed Path Driver for Reading and Path Driver for Math in response to demand for research-based solutions that help teachers get the data they need as easily and quickly as possible. They can then take immediate steps to get students back on track to build the reading and math skills that give them the foundation for overall academic success."
Both Path Driver for Reading and Path Driver for Math were developed based on leading cognitive research as well as gold-standard efficacy studies involving more than 15,000 students from around the country. The programs focus on the most powerful predictors of reading and math proficiency to assign general outcome measures for student performance. Schools can use the assessment system with any curriculum to assess underlying reading and math abilities, identify at-risk students and monitor progress toward achievement goals. In addition, Path Driver for Reading and Path Driver for Math integrate seamlessly with School Specialty's award-winning Academy of READING and Academy of MATH intervention programs for a complete RTI solution on a single online platform. Teachers can assign students directly to the Academy programs right from the Path Driver scheduling screens, individualizing training programs for their students as well as automatically setting individual achievement goals.
Educators who participated in the efficacy studies and pilots of the Path Driver programs had high praise for both the math and reading.
Chuck Gameon, Principal, Choteau Elementary School in Choteau, Mont., said, "Path Driver for Math is the only computer-based assessment that we use in our school. We were intrigued by the estimation probe in particular because we knew the value of this type of assessment and its implications related to number sense – there is no other test like this on the market. We really get a lot of information when students use Path Driver for Math, because you actually see which specific mathematical skills they struggle with during each of the three probes."
Dr. Andre Harrison, Assistant Superintendent, Elmore County Schools in Montgomery, Ala., said,
"Over three years ago we started implementing EPS/School Specialty's online universal screening and progress monitoring along with its intervention programs and have seen vast improvement with our struggling students in grades 2-12. I must say that the programs are one of the few digital solutions our teachers find easy to use and manage."
With more than 50 years of experience in working with districts across the country to implement reading and math intervention programs, EPS, a division of School Specialty, offers research-based Response to Intervention solutions that are proven effective with a wide range of struggling students, including those in Tiers 1, 2 and 3 in Special Education, and English Language Learners. The company's online intervention solutions, Academy of READING and Academy of MATH, meet the efficacy quality standards for research set out by the U.S. Department of Education "What Works Clearinghouse."
About School Specialty, Inc.
School Specialty is a leading education company that provides innovative and proprietary products, programs and services to help educators engage and inspire students of all ages and abilities to learn. The company designs, develops and provides pre-K-12 educators with the latest and very best curriculum, supplemental learning resources and school supplies. Working in collaboration with educators, School Specialty reaches beyond the scope of textbooks to help teachers, guidance counselors and school administrators ensure that every student reaches his or her full potential.
Accelerated Learning's major products include: Wordly Wise 3000®, Premier™ Agenda, Delta Education™, FOSS®, CPO Science™, Frey Scientific®, Educator's Publishing Service, Academy of READING®, Think Math!™, MCI, S.P.I.R.E.® and SPARK™. Educational Resources proprietary brands include: Education Essentials®, Sportime®, Childcraft®, Sax® Arts & Crafts, Califone®, abc®, Abilitations®, School Smart®, Classroom Select™ and Projects by Design®.
For more information about EPS, a division of School Specialty, visit eps.schoolspecialty.com or http://www.schoolspecialty.com.
###