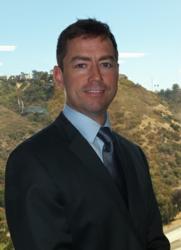 We were eager to add Jeff to our leadership team because he possesses many qualities that we cherish here at CalCon.
San Diego, CA (PRWEB) June 25, 2012
CalCon Mutual ("CalCon") announces the hiring of Jeffrey James to oversee originations in its Southeast Region. Mr. James comes to CalCon from Republic Lending, a mortgage banking firm based in Florida. With over 14 years of experience specializing with builders and developers, Mr. James brings with him a wealth of knowledge and expertise that will play a pertinent role in the continued growth and success of CalCon's Builder Division. A great deal of his knowledge comes from his managing and consulting for major national builders on over 63 projects.
"Jeff has been a prominent figure in the mortgage industry for a number of years and we are fortunate to have his enthusiasm and experience in our Builder Division," said Joshua Erskine, CEO of CalCon. "We were eager to add Jeff to our leadership team because he possesses many qualities that we cherish here at CalCon. His work for The Related Group on the Icon Brickell luxury condominiums was impressive due to the challenges in the financing market at the time. Jeff's work to customize a portfolio product to specifically fit Icon's needs is very similar to much of what CalCon had been doing for other developers throughout the country at the time. The work ethic, creative vision, and out of the box thinking of Jeff's are all qualities we value here at CalCon."
Prior to his work at Republic Lending, Mr. James had many noteworthy accomplishments at both The Related Group and Liberty Home Lending. The scope of his experience ranges from training and running teams of loan originators to managing all existing financed and new contract holders for The Related Group. His exemplary work in the mortgage industry did not go unnoticed and he received many accolades throughout his career. In December 2004, Mr. James was recognized for setting the company record at Liberty Home Lending when he closed $60.4M in loan production in a single month. More recently he earned himself the Builder Association Award for having the highest capture rate at an astounding 93%.
"Not only has Jeff worked extensively in the builder sector and gained the experience, he also has had a lot of success. He has held many leadership positions ranging from Director of Sales to Director of End Loan Finance which makes us confident here at CalCon that he will only strengthen our leadership team," said Shane Erskine, Chief Operating Officer of CalCon. "He has worked for companies of every type, from national to boutique, and has contributed to raise the caliber at each. His passion for providing innovative ideas in the builder industry that he has so well displayed in the past fits perfectly with CalCon's goal of providing creative insight and solutions to our builder partners."
About CalCon Mutual
CalCon Mutual is a nationwide mortgage banker and servicer. With over 200 employees working in offices from New York to Hawaii, CalCon provides a direct lending solution for loans ranging from traditional conforming, FHA, VA, reverse mortgages, resort lending, construction solutions and commercial opportunities. Its founders bring years of experience and over $10 Billion in loan closings. CalCon is licensed in 23 states and provides a dedication to unparalleled customer service. For additional information and individual states where CalCon is licensed, please visit http://www.CalConMutual.com.