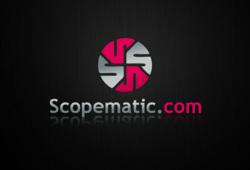 Get your personal daily forecast based on the position of the celestial bodies.
(PRWEB) June 28, 2012
A new Facebook application Scopematic has hit and it is turning into a great way to see just how Facebook user's should plan out the upcoming day. Scopematic is the newest horoscope application that has hit the social media giant, and it is creating quite a buzz. For those people who like to know what the stars have to say, then they definitely will need to pop in and see what Scopematic has in store. It does not matter if the Facebook user is an avid believer in the power of the stars and horoscopes or if users are just curious about what all the hype is about. Scopematic is a fun and easy tool that can be used by anyone and everyone.
Scopematic first has users put in the time of their birth and the location where they were born, and then it automatically calculates the time zone for that location. The application then goes through and sees where the stars were aligned the moment each user was born. This allows for the horoscope to be the most accurate reading as possible, and it will give users some good ideas on how to plan out the day. It eliminates all of the guess work that goes into creating and reading a daily horoscope.
Scopematic will show each user what today has in store first. It will tell users what to make sure to try and do to today, and it will also fill users in on things that they should try to avoid. After each user reads through today's horoscope, they can then go through and see what is in store for tomorrow and the following day. This will help each user plan out their upcoming week and help them make sure they avoid any potential negatives in their path.
Knowing how to plan out the day or weeks ahead can help people decide on the most efficient way to go through the never-ending list of errands. Having a personalized horoscope tool, such as Scopematic, eliminates the need for conventional cookie cutter results most people have become accustomed to. Now, users will be able to avoid buying the little horoscope tubes from the grocery store checkout lane and have something more accurate to turn to.
Scopematic can be used as a daily tool to help Facebook user's decide what things that are on the "to-do" list are able to be done and what should or could wait. Anytime someone is curious about their horoscope, they can quickly access the application through Facebook and see how or if any plans and activities should be changed or altered. Now, the millions of people who use Facebook have an extra tool that is going to help them make their life a bit easier. Get your personal daily forecast Now! Visit Scopematic.