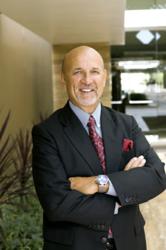 (PRWEB) June 25, 2012
John Bisnar, managing partner at Bisnar | Chase Personal Injury Attorneys, LLP (BestAttorney.com) has been named a 2012 Southern California Super Lawyer by Super Lawyers Magazine.
The prestigious Super Lawyers Award is a rating service of outstanding lawyers from more than 70 practice areas, conducted on an annual state-by-state basis.
Top attorneys in each state are nominated and rigorously evaluated on 12 indicators of peer recognition and professional achievement. Those with the highest points are selected from each category which encompasses a mere five percent of total lawyers in each state.
John Bisnar: Five-Time Super Lawyer, Military Veteran, Author
John Bisnar served active duty in the U.S. Army before graduating in 1974 from California State University, Long Beach with honors and in 1978 from Pepperdine University School of Law with his J.D. degree.
John's lifelong commitment to providing clients with compassionate guidance and exceptional legal representation came after his own horrible experience as a personal injury client following a serious car accident while he was in law school.
This lifelong commitment has helped John and the Bisnar | Chase law firm recover hundreds of millions of dollars in damages for more than 6,000 personal injury clients due to car accidents, defective products and negligence.
John's professional accolades include:

Named a 'Community Hero' by The United Way in 1996
Rated a "Perfect 10" and "Superb" by the best known online attorney rating service, Avvo.com.
Honored with the Outstanding Excellence Award by Lawdragon Magazine in 2007
Awarded Top Attorney in Southern California by Los Angeles Magazine in 2008
Given the 2010 Outstanding Achievement Award by WeTip, a leading anonymous crime reporting service and law enforcement advocacy
Named a Top 50 Orange County Super Lawyer by Super Lawyers Magazine in 2009, as well as five Super Lawyer appointments from 2008 - 2012
John is a frequent lecturer on law office management and marketing. He is the author of "The Seven Fatal Mistakes That Can Wreck Your California Personal Injury Claim", a co-author of the State Bar of California's book titled "The California Guide to Opening and Managing a Law Office" and the Amazon.com best-seller "A Wolf In Sheep's Clothing: What Your Insurance Company Doesn't Want You To Know and Won't Tell You Until It's Too Late!"
From 1968 – 1970 John served in the U.S. Army with active duty in Southeast Asia and the Pacific. He is an avid snow skier, organic gardener and a fanatical fan of the Los Angeles Lakers.
Under John's direction, Bisnar | Chase has been instrumental in helping dozens of charitable organizations, including MADD, Second Harvest Food Bank, The Boys & Girls Club, Adopt A Family, American Legion, Kristie's Foundation, Avon Walk for Breast Cancer and AIDS/LifeCycle Trek, among others.
John enjoys traveling and is a devoted husband, father and grandfather.
About Bisnar | Chase Personal Injury Attorneys, LLP
Bisnar | Chase represents people who have been very seriously injured or lost a family member due to an defective product, negligence or car accident in California. The law firm has won a wide variety of challenging personal injury and wrongful death cases involving car accidents, work related injuries, negligence and defective products made by Fortune 500 companies. For more information, visit http://www.BestAttorney.com.