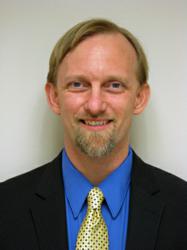 Mr. Ellerthorpe will oversee the expansion of Allied InfoSecurity's Managed Security Services.
King of Prussia, PA (PRWEB) June 28, 2012
Allied InfoSecurity, Inc. today announced the appointment of Mr. Shawn Ellerthorpe as its Managed Security Services Director.
"In this role, Mr. Ellerthorpe will oversee the expansion of Allied's Managed Security Services," says Michael McKinley, Chief Operating Officer, "including the operational processes and supporting technology required to drive growth and ensure customer satisfaction in this important strategic branch of our business."
Allied InfoSecurity provides a flexible and comprehensive suite of monitoring and management services that can be quickly adapted to an organization's specific needs using the client's existing infrastructure. There's no need for a client to change its Internet Service Providers (ISPs) or replace its current security investments.
Mr. Ellerthorpe comes to Allied with extensive Managed Security Services experience, both at SunGard Availability Services and Internet Security Systems (now IBM/ISS), where he developed strong technical, operational, and cost management expertise and built highly effective technical service teams. He is a Certified Information Systems Security Professional (CISSP) and holds a Bachelor of Science Degree in Electrical Engineering from the University of Michigan, as well as an MBA with concentration in Technology Management.
About Allied InfoSecurity
Established in 2006, Allied InfoSecurity is an independent company focused on security and staffed by certified security professionals. As a consulting and outsourcing provider, it helps businesses to improve and manage information security programs, mitigate risk, and respond to regulatory and marketplace demands more quickly and effectively than most companies could do on their own.
Allied InfoSecurity offers a full range of information security capabilities and services that address business processes, technology, and the human element of security. Just as important, its partnership approach to delivering services provides easy, flexible access to the full breadth of its expertise.