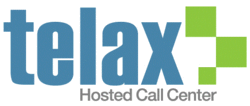 We knew we would be a good fit
Toronto, Ontario (PRWEB) June 27, 2012
Telax Hosted Call Center, a leader in contact center technology, today announced a partnership with Fibernetics Corporation, a competitive local exchange carrier that focuses on VoIP products and services. Fibernetics chose Telax after a diligent RFP process organized by the Taylor Reach Group, which outlined Fibernetics' desire to replace its existing Automatic Call Distribution System(ACD).
Telax was one of the companies the Taylor Reach Group suggested. The use of a third party to ensure the best possible partnership indicates that Fibernetics is committed to providing the best customer care possible and that Telax is an ideal partner for companies looking to maximize their customer care services.
Dialogue between the two companies reached its pinnacle at the 2011 Metaswitch Forum. Fibernetics was looking for a cutting edge contact center solution that would complement their rapid growth. It needed an infrastructure that could adapt and grow at the same rate as its business. Telax provides a robust solution that can adapt to the needs of companies of any size, which was a key factor in Fibernetics' decision.
"We were already doing business with Fibernetics so we were familiar with them and we knew we would be a good fit," said Mario Perez, President of Telax, "but the RFP process allowed us to outline what we can do to make sure this partnership was a good match. We are very pleased Fibernetics selected us."
Outlined in Fibernetics' RFP was the desire to consolidate their operations into one geo-redundant contact center using their Metaswitch as the backbone. Telax's flexibility and extensive experience with Metaswitch partners allows it to provide the functionality necessary to meet Fibernetics' demands now and in the future without needing to make any fundamental changes to Fibernetics' existing infrastructure. Fibernetics uses a proprietary Digital PBX, a versatile platform that is able to integrate with the Telax solution. Calls to Fibernetics' agents now route through the Telax system and the local Digital PBX.
Fibernetics, whose coast-to-coast network and customer care center supports the recently launched Dell Voice app for iPhones and Android phones, also wanted advanced reporting to measure the efficiency of their customer care. Telax's customizable reporting system was a major factor in Fibernetics' decision to chose Telax over the other companies involved in the competitive RFP process.
"Detailed reports are useful, but there is often too much information to sift though. Our customers run custom reports that give them the specific details they want," said Sam Sharkawy, VP of Channel Sales. "Detailed reports are supposed to increase agent productivity, but not at the cost of a manager's productivity."
About Fibernetics:
The Fibernetics Group of Companies comprises one of Canada's faster growing telecommunications companies. Fibernetics' rapid success has been leverage by a marriage of established legacy systems with emerging internet protocol based technologies and underpinned by the unique experience of the founders, as pioneers of VoIP communications in Canada. For more details please see: http://www.fibernetics.ca/aboutus.html
About Telax Hosted Call Center:
Telax Hosted Call Center is North America's leader in hosted call center solutions. Based in Toronto, Canada, Telax has been providing cloud-based business solutions to prominent public and private sector organizations since 1999. The simplicity delivered by Telax services enables clients like Best Buy, Northrop Grumman, Johnson & Johnson, CI Investments, the Globalive Group of Companies, Health Canada and the GSA, to reduce costs and improve efficiency, so that they can do more with their most critical resource: people. For more information, visit http://www.telax.com. For the latest Telax news, visit http://www.telax.com/category/news.