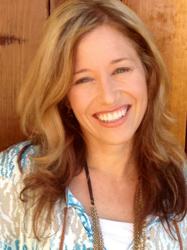 Tiger-Consulting already has an impressive list of international business customers, yet there is great potential for growth...
San Diego, CA (PRWEB) June 29, 2012
Tiger-Consulting, an American-founded and managed firm specializing in helping global enterprises to successfully expand and do business in the Asia marketplace, has selected marketing strategist, Tisha Doré, to lead its U.S. and Canadian sales efforts. Doré will focus on expanding Tiger-Consulting's already extensive list of top tier U.S.-based international business customers spanning industries including IT, telecommunications, social networking, finance, pharmaceuticals, travel and hospitality. She brings to the firm over 15 years experience in integrated marketing/PR campaigns for clients ranging from U.S. corporations and consumer/B2B technology companies to financial firms, non-profits and start-ups. Doré is available to speak with America- and Canada-based companies. She can be reached directly at 1.760.505.9676 or salesUS(at)Tiger-Consulting(dot)net.
"We initially commissioned Tisha's consulting services to support our U.S. marketing strategy, which she will continue to manage as part of her new role as vice president of sales, U.S. and Canada," said Tiger-Consulting Founder & CEO, Neil Satterwhite. "Tisha's success achieved over the last several months not only warrants the expansion of her role, but has become necessary to support increased interest in our company. This hybrid position is designed to maximize exposure in the West while providing prospects there with more access through a local touch-point who is available to discuss the company and its services in their time-zone."
Tiger-Consulting caters to global enterprise clients that have or want to have 1-100 employees in Asia. The firm's all-inclusive Payroll, HR and Employment Outsource Services are available in 12 Asia-Pacific countries including Australia, Cambodia, China, Hong Kong, Indonesia, Korea, Malaysia, Philippines, Singapore, Taiwan, Thailand and Vietnam. Tiger's BPO services range from facilitating staff payroll and government payments for tax and social security as well as qualifying and hiring local employees and managing teams in addition to their benefits, insurance and worker's compensation, all according to local laws and regulations. The firm also offers administrative support and consolidated reporting, local pricing, invoicing and funds requests, in English.
"We've carved out a niche in the market that is focused on launching and providing ongoing support to Asia operations for mainly U.S. and European global businesses. We continue to build our team according to the very specific needs of our growing base of enterprise customers. As an American Expatriate, I am also proud to say that our clients' growth in the thriving Asia market is helping to positively impact their bottom line, allowing some companies to even hire additional staff in the U.S. and other areas in the West where they are based.
Tisha Doré is an award-winning marketing and public relations strategist. For more than 15 years, she has represented clients ranging from Fortune 500 and consumer/B2B technology companies to non-profit organizations and financial firms/institutions. Since 1999, Tisha has been successfully running her own consulting business where she collaborates with clients, agencies and virtual teams. She has been instrumental in the launch of start-ups including: CommQuest (acquired by IBM), eCoverage (acquired by Security Insurance Company of Hartford), IP Infusion (acquired by ACCESS CO., LTD), IQOrder (acquired by InfoSpace), iVAST (acquired by DG2L Technologies), OneVoice Technologies (now publicly traded), Model E Corporation (acquired by Build-to-Order, Inc.), Motive, Inc. (acquired by Alcatel-Lucent), NetGravity (acquired by DoubleClick), PhatPipe (acquired by ProLogis), Sandpiper Networks (acquired by Digital Island), SkyStream Networks (acquired by TANDBERG TV), Steel Card (acquired by ChoicePoint) and TradingEdge (acquired by MarketAxess). On the financial side, Tisha has represented firms such as Robertson Stephens, Softbank Venture Capital, Stanfield Capital Partners and Quaestus Capital. She's also supported campaigns for Zenzi Communications' finance industry clients, Torrey Pines Bank and Mickelson Capital Consulting, as well as the agency's consumer and technology accounts, Aptera Motors, CSUN, Dreyer's Grand Ice Cream, Experience Project, FIX8, Ignify, IQzone, MapQuest and SpeedDate.com. In addition to her work with Tiger-Consulting, Tisha is now planning the launch of a new start-up company. She also manages press campaigns for clients of Segesta Communications. Tisha launched her career with leading firms, Townsend Agency and Hill & Knowlton Company, Blanc & Otus. She also gained extensive start-up experience with veteran team, Code8. Tisha holds a B.A. degree in Communication from University of the Pacific.
"Tiger-Consulting already has an impressive list of international business customers, yet there is great potential for growth, particularly in my markets," said Tisha Doré, Tiger-Consulting VP of Sales, U.S. and Canada. "I'm thrilled at the opportunity to expand my role and build on our initial success while providing increased access to prospects in the West. My new position will also ensure that, as Tiger-Consulting expands, our growing team will continue to provide the highest level of service for which the firm is already well-known."
About Tiger-Consulting
Founded by an American Expatriate with more than 40 years of HR and payroll management experience (the last 22 years based in Asia), Tiger-Consulting is committed to making expansion and management of satellite operations in Asia easier for international businesses. The HR, Payroll and Employment Outsource Firm now supports business operations for 100+ enterprise clients across 12 Asia-Pacific countries including Australia, Cambodia, China, Hong Kong, Indonesia, Korea, Malaysia, Philippines, Singapore, Taiwan, Thailand and Vietnam. http://www.tiger-consulting.net
###