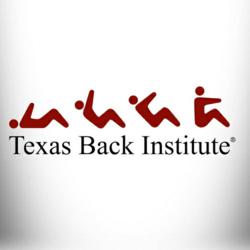 Plano, TX (PRWEB) June 29, 2012
The Physicians and Staff of Texas Back Institute are proud to announce a new alliance with the players and staff of FC Dallas and the Frisco RoughRiders. Texas Back Institute now provides the official spine specialists for both teams.
All three organizations have track records of success.
FC Dallas is one of the charter teams of Major League Soccer, earning its first Western Conference Title in 2010. FC Dallas played the Colorado Rapids in the MLS Cup in Toronto that year.
The RoughRiders are the Class AA affiliate of the Texas Rangers - who have won the AL pennant for the last two years. Of the 30 AA clubs in the country, the RoughRiders have led the league in attendance for the past seven seasons.
Texas Back Institute is one of the largest multi-disciplinary academic spine centers in the world. The TBI medical team includes board-certified spine surgeons, pain management specialists and physical therapists. TBI physicians lead and contribute to numerous clinical studies in spine surgery, lecture around the world, and have served as Presidents of NASS (North American Spine Society), ASIA (American Spinal Injury Association), and SAS (Spine Arthroplasty Society). TBI also has a strong academic focus, training more than 80 spine surgeons during the last three decades in an elite fellowship program.
On this 35th anniversary of its founding, the goal of TBI remains the same - to provide the most advanced, patient-focused, integrated care for those suffering from neck and back pain, and to be a resource of research and instruction for the entire medical community.
The new partnership between Texas Back Institute and these two teams will afford players, coaches and staff with the finest spine care available - at a convenient local facility.