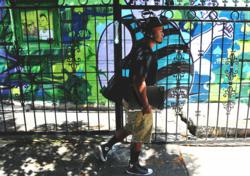 New York, NY (PRWEB) June 26, 2012
Hercules, the leader in portable mixing controllers for PC/Mac®, has designed its brand-new DJConsole Rmx2. Especially designed for those who loved the DJ Console Rmx and are looking forward to its worthy successor, it is also perfect for members of the new, talented generation looking for professional DJ gear which provides excellent performance, versatility, mobility and that is also accessible.
For those itching to express their creativity, and dreaming of creating the perfect mix at the exact moment someone wants to hear it, the DJConsole Rmx2 is your chance! It takes hard work and perseverance. But it all starts right now.
So stay tuned… because in just a few days, Hercules will be unveiling its DJConsole Rmx2 – four years after the release of the DJConsole Rmx – and will launch the World Tour for this latest controller among the international DJing community. Exciting, can't miss events are in store, starting this summer and throughout the rest of the year.
About Guillemot Corporation
Guillemot Corporation is a designer and manufacturer of interactive entertainment hardware and accessories. The Group offers a diversified range of products under the Hercules and Thrustmaster brand names. Active in this market since 1984, the Guillemot Corporation Group is currently present in 11 countries including France, Germany, the UK, the United States, Canada, Belgium, Holland, Hong Kong, Romania and Italy, and distributes its products across more than 50 countries worldwide. The Group's mission is to offer high-performance, ergonomic products which maximize the enjoyment of digital interactive entertainment end users. http://www.guillemot.com