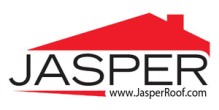 "These three large metropolitan areas are expediting our need for more Owens Corning materials," says Brian Wedding, owner and CEO of Jasper Contractors.
Atlanta, GA (PRWEB) June 28, 2012
Jasper Contractors Inc. has already exceeded many goals in 2012 by expanding into three new markets and recruiting employees nationwide. In addition, the company has record-setting revenue and installation for both HVAC and roofing divisions.
In mid June Jasper Contractors entered into an agreement with SRS Acquisition to purchase 400 trucks of Owens Corning™ roofing material for the 3rd quarter of 2012. That is over 8 million square feet of material. The company has had a successful first two quarters where they completed the purchase of 350 trucks between the two quarters, and now Jasper Contractors is committing to exceed that amount in the 3rd quarter alone.
"Due to the company's expansion and weather damage across the country, the materials for installs are running low," says Brian Wedding, CEO of Jasper Contractors. "We are ready for a record-breaking 3rd quarter."
Jasper Contractors launched operations in Indianapolis, Dallas/Ft. Worth and St. Louis within the first five months of 2012. The company has a total of twelve offices throughout the United States offering HVAC and roofing services. Jasper Air, the HVAC division of Jasper, is following the company's model. Because of its continued growth into the roofing markets, the division plans to purchase more HVAC equipment from Trane™ directly.
According to Wedding, every city that has a professional football team is large enough to provide enough business for the company. "These three large metropolitan areas are expediting our need for more Owens Corning™ materials," he says.
Jasper has been in business since 2004 and is a member of the Better Business Bureau (BBB), of the National Roofing Contractors Association (NRCA), of the National Association of Home Builders (NAHB) and is an Owens Corning™ Platinum Preferred Contractor. For more information call 770-799-3292, visit http://www.JasperRoof.com, http://www.JasperAir.com or http://www.facebook.com/JasperContractorsInc.
About Jasper Contractors Inc. Jasper Contractors, a national roofing and HVAC company headquartered in Baton Rouge, La., has offered exceptional roofing services since 2004. With offices located in Atlanta, Baton Rouge, Chicago, Cincinnati, Denver, Evansville, New Orleans, Salt Lake City, Phoenix, Indianapolis, Dallas/Ft. Worth and soon to be opening in Nashville, Jasper has earned an excellent reputation as the go-to contractor. All Company contractors are certified, licensed, bonded and insured. Jasper specializes in offering a no-cost inspection and helps customers navigate the insurance claims process when they've sustained hail or wind damage to their roof or HVAC unit. The company provides superb customer service and employs only highly-trained, highly-skilled HVAC and roof installers.