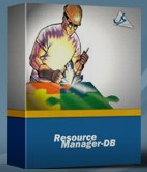 Just do it (planning, scheduling, tracking) the customers way is our goal. -- Jim Convis User Solutions
South Lyon, MI (PRWEB) June 29, 2012
User Solutions, Inc. has announced the availability of affordable, customized software to serve customers looking to improve their manufacturing and operational competitiveness.
Time for a New Approach to Manufacturing Software
User Solutions' flagship product, Resource Manager-DB, defines a new approach for manufacturing planning and control software. In contrast to rigid systems with which customers must change their processes to adapt to the software or to custom solutions with high price tags and risk, Resource Manager-DB is flexible, intuitive, and simple to use so the customer can achieve their production scheduling goals with minimum transactions. The product easily integrates with all systems and features built-in customization to fit the product exactly to each customer's unique needs.
In addition to Resource Manager-DB, User Solutions offers Excel add-ons for manufacturing and operations management for quality, planning, inventory, scheduling, project management, MRP, BOMs, and workforce scheduling.
Recently, User Solutions has been using leading edge, .NET and Cloud Based rapid applications development tools to deliver custom solutions for planning, scheduling, and tracking.
Doing it the Customers' Way
According to Jim Convis, Product Manager for User Solutions, "New Software Tools and platforms, combined with extensive manufacturing software experience plus a library of existing programs enable User Solutions to rapidly and cost effectively deliver custom production planning, scheduling, and tracking solutions."
Jim continues, "For example, recently, we have delivered custom solutions for a wide variety of applications, including:
Banker Steel in Lynchburg VA, a large steel fabricator supplying beams for the new Freedom Tower being built at the former site of the World Trade Center. They are using a customized version of Resource Manager-DB with customized Excel Reports as an add-on to their FabTrol ERP System to give them better vision of shop loading hours and realistic job completion dates.
Molded Plastic Industries, Inc., Holt Michigan has been manufacturing high quality fiberglass composite and vacuum plastic parts for over 30 years. They asked User Solutions to create a production efficiency tracking program to replace their out-dated spreadsheet. User Solutions was able to create an affordable, customized solution in less than one month.
Sandia National Laboratories, Albuquerque NM enlisted User Solutions to write a custom planning application to replace their older, very slow, legacy system. Again, using latest software development tools, User Solutions was able to create a custom program that has more functionality, is more compatible (SQL Server DB), and is significantly faster and more efficient than their custom Access-based solution.
Jim concludes "For the first time manufacturing customers have a choice on improving their operational efficiency with better management of all resources (Materials, Workcenters, Labor, etc). Instead of trying to hack around with their own custom Excel sheets, or going off-shore to keep custom application costs down, they can leverage our offerings and experience to rapidly configure a custom solution that works just right for them."
Affordable and Compatible
A single user version of Resource Manager-DB is $5,000-$8,000. A multi-user version is twice the single user version price. Resource Manager DB runs with Windows and Excel 97 or greater for reports. Other solutions available for Cloud and .Net. These offerings feature a unique design that quickly and easily adapts to existing operation and enables them to immediately improve their planning, scheduling, and tracking capabilities to become more efficient and more competitive.
For more information, or for free trial, contact: http://www.UserSolutions.com, us(at)usersolutions(dot)com or call toll free (800) 321-8737.