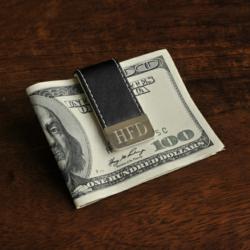 "Grooms want to give their groomsmen something unique that they can treasure forever."
Medina, MN (PRWEB) June 28, 2012
For couples with a wedding planned for this summer or fall, selecting the perfect groomsmen and bridesmaids gifts is an important part of the celebration. Since the wedding party is comprised of the bride and groom's closest friends and family, it's important to the future married couple that they select unique and memorable gifts.
Giving gifts and favors to the wedding party has been a long-standing tradition for brides and grooms to-be. GroomsShop.com has specialized in wedding party gifts over 20 years, carrying a wide selection of traditional and more modern engraved and personalized gifts. Keepsakes that are engraved or personalized with the individual's name and date serve as a permanent reminder of the special day that everyone will share.
Each year, GroomsShop.com releases the top ten most popular gift ideas for groomsmen in 2012, with their most recent list coming out on June 26th.
"Personalized, traditional gifts seem to be very popular this year," explained Steve Deters, President at GroomsShop.com. "Grooms want to give their groomsmen something unique that they can treasure forever."
Weddings are a once-in-a-lifetime experience, so the presents usually commemorate the day with a one-of-a-kind gift that each groomsman can keep forever. Looking at the list of the most popular groomsmen gifts, grooms are selecting classic gifts that their groomsmen don't likely own yet, but still recognize and are great to have. For example, money clips, flasks, and cuff links all made the top 10 groomsmen gift ideas of 2012 list.
"These gifts are so popular because they are classy, unique, and will last a long time. They can be used on special occasions, and when the groomsmen do use them, they'll definitely remember where they got them," continued Deters.
Since all the gifts can be monogrammed or engraved for free, these types of favors add an extra special touch to commemorate the event.
To view the entire list of popular gifts, visit GroomsShop's Top 10 Groomsmen Gift Ideas of 2012 at their website http://www.GroomsShop.com.
Looking for a wider variety of gifts for your bridesmaids or a special event? A Gift Personalized, a GroomsShop partner, carries a wide selection of engraved & personalized gifts for all occasions.