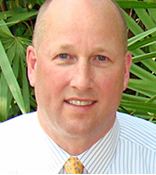 Preston is a real competitor, and I have no doubt that he will do great things for our company.
Atlanta, GA (PRWEB) June 28, 2012
AchieveIt announced today the addition of Preston Lyons to its inside sales team as the company prepares to aggressively move into other vertical markets. Lyons will focus on the eastern United States as the company accelerates the sales of its strategic planning software.
Lyons is a 2011 graduate of Georgia Tech, where he earned a Bachelor of Science degree while being named to the All-Atlantic Coast Conference Academic Football Team. Lyons was a three-year football letterman at Georgia Tech, where he averaged 5.3 yards per carry as a running back during his career.
"We are delighted to have Preston join our team," said Scott Regan, founder and chief execution officer of AchieveIt. "Preston is a real competitor, and I have no doubt that he will do great things for our company. As we move into new vertical markets beyond healthcare, he will play an instrumental role."
AchieveIt recently released Version 4.0 of its cloud-based software and also reorganized the company to move into vertical markets outside of healthcare, where the company got its start. With Version 4.0, AchieveIt unveiled three new applications: ExecuteIt, AnalyzeIt, and ImproveIt. The applications help accelerate performance in strategic planning, strategy development, execution management, and performance improvement.
About AchieveIt
Serving nearly 100 clients in 25 states and six industries, AchieveIt is a business intelligence company that enables organizations to execute smarter, faster, and better. Through its suite of cloud-based applications and related support services, AchieveIt helps organizations transform vision and high-priority goals into meaningful, significant, and tangible results. With a focus on enhanced management accountability and timely execution, the company provides unique tools to develop, monitor, and execute a variety of plans. A national thought-leader on strategy development and execution management, the company offers free webinars and white papers on its website at achieveit.com.