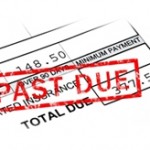 Last year, the company I was freelancing for was behind paying me by $8,000 for four months. They always had a new excuse for why the checks were late or 'lost in the mail.'
Dallas, TX (PRWEB) June 29, 2012
According to a recent poll on GraphicDesign.com, a staggering 96% of respondents said they had been victims of unpaid invoices for completed freelance work. Only 4% of readers had been paid in full each time. The poll came at the conclusion of an article written by Matt Cannon entitled, "Calling All Freelancers: Are You a Part of the Unpaid Wages Epidemic?"
Another poll question asked readers whether they use a contract before engaging in work with new clients. Surprisingly to some, only 60% of respondents said yes, while 40% indicated they did not use contracts with new clients. Having an agreement in place, especially in a brand new working relationship, could clearly define the terms of payment for a freelancer, perhaps lowering his chances of being stiffed.
The Freelancers Union has focused on the unpaid wages epidemic that's plaguing the world. Earlier this year, the Union created the World's Largest Invoice to quantify unpaid wages, and the total due shot up to $16 million in just one week.
When asked, "Do you feel like the initiatives that the Freelancers Union are presenting are efficiently helping the freelancer's unpaid wages epidemic," 91% of GraphicDesign.com readers answered in the affirmative, while just 9% said no.
Cannon's article received plenty of comments from concerned members of the industry, including one from "Andrea," who relayed a frustrating non-payment story: "Last year, the company I was freelancing for was behind paying me by $8,000 for four months. They always had a new excuse for why the checks were late or 'lost in the mail.' In the end, they still owed a little over $800, filed for bankruptcy, went out of business, and I was never paid that last $800."
Another poster pointed out that prepayments can root out issues with designers not having their invoices settled. After being stiffed by a client, "Sheri Mueller" wrote, "I've had to make my clients contract with me and pay upfront. I had no idea the epidemic was so bad, though! I hope more litigation is passed allowing freelancers an avenue of recompense."
Full-time graphic designers are also at risk of not being paid the full amount due. Stressing this point was GraphicDesign.com reader "Clowerweb," who shared his experience: "I've also been faced with occasions where I've worked as an employee on payroll for a company and been shorted overtime hours, or was never given my last paycheck after leaving, so the unpaid wages issue can be found for full-time employees as well."
Visit GraphicDesign.com and connect with members of the graphic design community, including employers, students, and freelancers.
ABOUT GRAPHICDESIGN.COM
GraphicDesign.com is a product of Terran Marketing and a leading source of news and information devoted entirely to the graphic design industry. Employers, students, and freelancers come to GraphicDesign.com to read and discuss current news, information, and events in the graphic design industry.
CONTACT:
Julia Wild
Terran Marketing
892 East Steger Town Road, Suite #206
Rockwall, TX 75032
Phone: (540) 908-2195
E-Mail: julia(at)graphicdesign(dot)com