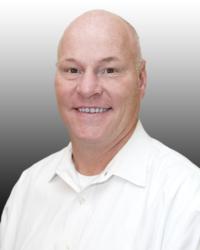 "Lynch adds tremendous talent and expertise to our team," said Mudlick Mail President Tim Ross.
Acworth, GA (PRWEB) June 28, 2012
Direct mail provider Mudlick Mail has appointed Lynch Allison to the new position of creative director. An industry veteran, Allison brings 25 years of advertising and graphic design experience to Mudlick Mail. He most recently worked for Deloitte LLP, the world's largest professional services firm, where he managed an extensive array of projects, including voice-over talent, animation, videography and video post-production.
A graduate of Loyola University in New Orleans, Allison has also served as an art director for an Atlanta commercial real estate firm and a national hotel brokerage. He also ran a successful design studio handling regional and national accounts.
"Lynch adds tremendous talent and expertise to our team," said Mudlick Mail President Tim Ross. "Throughout his career, Lynch has used his skills to create compelling, eye-catching messages that grab the attention of his audience. We're excited about tapping his experience to provide our clients with top-notch marketing materials to sell their services."
At Mudlick Mail, Allison will manage the company's art department and oversee the design process between the sales staff and design team. He will also help develop new materials and manage creative changes to Mudlick Mail's website.
Through market research, Mudlick Mail enables shop owners to target customers by income, neighborhood and even vehicle make. The company's campaigns include graphic design services, printing, listing services, postage and delivery for one flat fee. In addition, Mudlick Mail provides free training on customer service, sales techniques and other strategies to help shop owners maximize their direct mail campaigns.
Mudlick Mail mailed more than 35 million pieces of mail in 2011, up from 22 million in 2010. The company is projecting sales of $20 million in 2012 and expects to mail 60 million pieces of mail.
For more information visit: http://www.mudlickmail.com