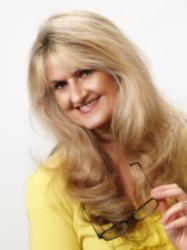 IF YOU CAN'T STOP EATING, MAYBE YOU'RE HUNGRY:
RESET YOUR CRAVINGS by Dr. Carol Francis
Los Angeles, CA (PRWEB) June 28, 2012
During today's Dr. Carol Francis Radio Talk Show, Dr. Carol Francis discusses eating awesomely tasty foods and losing weight, and resetting healthy food cravings.
"Lose weight, manage weight, avoid crash diets, stay away from anorexia and bulimia.
These commands of health professionals are rarely accompanied with the clear message that food is to be enjoyed. Food is for pleasure, social fun, delicious tantalization, and healthy nutrition. So eat, and enjoy. Yet, eating foods packaged and processed confuse the taste buds and bodily cravings because they create malnutrition. When such confusion has taken place, everyone needs to reset their cravings by first starting to eat real foods which taste really delicious and then slowly subtracting fake "foods" which have zero or negative nutritional value or addictive qualities," describes Dr. Carol Francis during this program.
This process is addressed in a 6 part radio show with Dr. Carol Francis beginning today and all episodes will be on demand at BlogTalkRadio.com/dr-carol-francis. Also, during this program, hypnotic induction to eat well and feel great and lose unhealthy fat is presented since hypnosis is one proven way to support the weight loss process. Binaural beats and bi-cameral auditory background music are used with this hypnotic induction during these radio shows and are best listened to with earphones and NOT while driving nor walking during this radio show.
Dr. Carol Francis, Clinical Psychologist, Certified Medical Hypnotherapist and Certified Fitness Trainer and Nutrition Counselor, introducers listeners to a key new book about how to lose weight and love food:"IF YOU CAN'T STOP EATING, MAYBE YOU'RE HUNGRY: RESET YOUR CRAVINGS". Hypnosis and Hypnotherapy is a viable tool for losing weight and reseting eating habits that help individuals be healthy as they eat and lose weight.