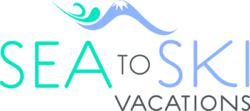 Sea to Ski Vacations takes complaints seriously and they are handled quickly. But the company needs to be aware of the problem. If we receive a complaint we resolve it as fast as possible. We also try to answer Internet complaints when possible.
Broomfield, Colo. (PRWEB) June 28, 2012
Increasing numbers of savvy travel consumers are turning to vacation clubs as an answer to their vacation needs. And along with this rise in vacation club popularity come complaints of scams and fraud in the vacation club industry. But travel experts say it is easy to choose a reliable travel club by asking questions, looking at the benefits being offered including refunds, reading the contract and being aware of the rescission period, and by simply doing some homework.
As online web complaint sites have grown, so have complaints against corporations large and small.
"Complaints are part of doing business in today's business environment. You can go to any Internet search engine and search any company, located anywhere, and you will find complaints and accusations of scams and fraud," says Stephen Andrews with Sea to Ski Vacations. "The problem with vacation club complaints and reviews on the Internet is it is hard to determine if the complaint or review is valid or not. After all, anyone can leave a complaint online. The problem is how reliable is the complaint? Can you count on the complaint as truth or is it a rival company or disgruntled employee? The fact is it is hard to know."
Sea to Ski Vacations takes complaints seriously and they are handled quickly, said Andrews. But first the company needs to be made aware of the problem. "If we receive a complaint we resolve it as fast as possible. We also try to answer anonymous online complaints as well. But it is hard for any company to resolve a problem if they are not informed."
Vacation clubs have become a favorite way to travel for people who demand access to world-class resorts and all the amenities that come with such resorts. In addition to world-class resorts and cruises, consumers are also looking for a price that allows them to travel as much as they like. And it is this popularity of vacation clubs that has Sea to Ski Vacations experts encouraging travel consumers to ask questions.
"Before you sign anything ask what you will get for your money. Our pricing is never hidden and everything about amenities and associated costs are easily found on our website," Andrews said.
Vacation club benefits, membership options, what it will cost to travel, what the ongoing obligations include, and what resorts and cruises members have access to are all things consumers should ask about. Sea to Ski Vacations offers a variety of member benefits including concierge services, travel rebates, price guarantees, a travel marketplace and a buyers club.
Another important factor in choosing a vacation club is to make sure the company has excellent customer service and highly-trained travel experts. Sea to Ski Vacations offers a unique, personalized concierge service and their customer service staff are highly trained, certified travel advisers.
Travel industry experts say it is important to do due-diligence when considering a purchase. They suggest consumers go to a company's website and look at everything being promised and ask questions about the services being offered and how members will be able to access them. Doing homework now to avoid problems will ensure a great travel experience.
About Sea to Ski Vacations, LLC –
Sea to Ski Vacations, a BBB A-rated business, is a members-only travel club with corporate offices in Colorado, and additional offices in California, Nevada, Utah, Arizona, Texas and New York. Club members enjoy access to over 7,000 world-class resorts, cruises and a variety of tours and other amenities around the world. The company offers personalized concierge service and consultants who are experts in the field of travel. Sea to Ski Vacations is committed to Corporate Philanthropy and contributes to several charities and organizations with corporate donations and fundraisers. Currently, Sea to Ski supports the Wounded Warrior Project, the Children's Miracle Network and Easter Seals. For more information visit our website at http://www.seatoskivacations.com, call 877.840.6400 or e-mail memberservices(at)seatoskivacations(dot)com.