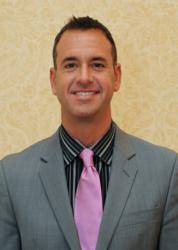 Employee healthcare has become a defining issue for CFO leadership. As more finance chiefs assert their leadership to influence employee behaviors, the role of the CFO is being recast before our eyes
Philadelphia, PA (PRWEB) June 29, 2012
As employees of organizations big and small continue to manage the challenge of rising healthcare costs, more CFOs are taking on the role of wellness warden within their organizations — a tour of duty that is helping to expose a broadening leadership role for finance leaders within their organizations.
Prompted by steadily rising employee healthcare expenses, CFOs are moving beyond the traditional realm of finance leadership to champion preventative measures across their organizations as they urge and incent employees to alter their health-related behaviors and adopt wellness lifestyles, according to CFO discussions taking place across the country.
"Employee healthcare has become a defining issue for CFO leadership. As more finance chiefs assert their leadership to influence employee behaviors, the role of the CFO is being recast before our eyes," says Nick Araco, CEO and cofounder of The CFO Alliance, a peer-to-peer community of finance leaders that organized and facilitated the recent CFO discussions.
"Our discussions have revealed that many CFOs are now stepping up to accept a broader leadership role, one that is responsible for reshaping employee attitudes and overseeing the adoption of a new organizational mind-set," says Araco.
In an ongoing endeavor to uncover the details driving this topic, Araco will look to the CFO community's response during additional healthcare-related discussions scheduled for next fall in a number of its chapters.
For additional information on The CFO Alliance, CEO Nick Araco, and this discussion, please visit http://www.achievenext.com.
About The CFO Alliance
Established in September 2007 to promote connectivity through a professional community of leading financial executives, The CFO Alliance brings together the experience, knowledge, and collective wisdom of peers, subject-matter experts, and academic authorities to enable senior financial leaders and decision-makers to be more effective and act with greater confidence throughout their career. By fostering relationships among those with common objectives, interests, opportunities, and challenges, financial leaders can make long-term investments in their companies and their careers through sharing expertise and gaining confidence in their roles. Based on the success of the initial Philadelphia-based chapter, the CFOA has established a national expansion, with a current presence in nine U.S markets: New York; Boston; Washington, D.C.; New Jersey; Connecticut; Charlotte; Chicago; Dallas; Phoenix; South Florida; and Philadelphia. For more information, please visit http://www.theCFOalliance.org or AchieveNext.com and follow The CFO Alliance Community on Twitter @theCFOAlliance.