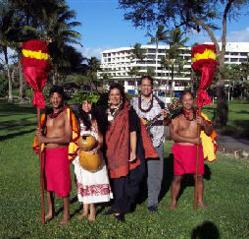 Honolulu Hawaii (PRWEB) June 29, 2012
Maui'd Forever, in recognition of our Militaries great sacrifice both to risk of life and financial, is offering substantial discounts to active military personnel. Plenty of young people in the military are poised to marry. Those stationed in Hawaii or just wanting to do a destination wedding are now able to marry on a Hawaiian beach for only $150.
Mark Steffan, President of Maui'd Forever says, "Normally our least expensive Hawaiian wedding package is $299. Our commitment to those in the service can save active military personnel over 50% on the cost of getting married in Hawaii.
"This inexpensive option is available at most Hawaiian beaches and is subject to availability". One of Maui'd Forever's ministers, Toni Baran, says she, "is only too happy to take a reduced fee to help those that are helping us."
Mr. Steffan was prompted to put this policy into effect after seeing way too many advertisements for military payday loans, military debt consolidation loans and others. These sorts of programs only exasperate the problem with high interest rates and a further erosion of limited earnings. This does not even address the issue of being deployed and how that can impact a young marriage.
Many statistics point to higher divorce rates for military personnel and they are not getting any better over time. The divorce rate military-wide is the highest it's been since 1999. Over 30,000 marriages ended in divorce in 2011. In 2001 the divorce rate was 2.5 divorces per 100 marriages. In 2011, the number climbed to 3.9 per 100.
The only other consideration a military member needs to concern him or herself with is to get the marriage license. This is a very easy process. There is an additional $65 cost for the State of Hawaii with no military discounts. Once completing the online form the military member and their spouse to be simply get an appointment with an agent or can simply walk into the downtown Honolulu office Monday through Friday. To arrange for an appointment with an agent on any of the Islands one needs to get a hold of a wedding planner like Maui'd Forever.