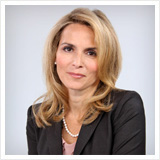 New York, NY (PRWEB) June 28, 2012
Rochelle Rottenstein, principal of the Rottenstein Law Group, a New York City-based firm that represents clients with claims stemming from injuries allegedly caused by vaginal mesh implants and hip-replacement systems, has been featured as an expert on pending FDA-related legislation in a magazine for medical device manufacturers.
Rottenstein was quoted in a June 26, 2012, story in Medical Device + Diagnostic Industry magazine about the Senate's passage of the Medical Device User Fee Act, and in a June 27, 2012, "Product Liability Perspective" feature in which she explains at length why she believes the medical device user fee legislation shortchanges patients.
"Perhaps the most significant way [that the MDUFA falls short] is by failing to include provisions that would have made it more difficult for medical device manufacturers to obtain FDA approval for devices that are 'substantially equivalent' to devices the FDA has already approved," Rottenstein says, explaining that earlier iterations of the legislation closed the loophole in the 510(k) approval process that allows unsafe medical devices to enter the market.
When asked what she would change at the FDA if she were its commissioner, Rottenstein told the magazine that her first order of business would be to "close the 510(k) approval process loophole as well as require the use of unique device identifiers (UDIs) that would enable the FDA to better track medical device malfunctions."
"UDIs are bar-code-like identification numbers that the FDA plans to eventually assign to medical devices," Rottenstein is quoted as having said. "Earlier versions of the MDUFA included provisions to speed up the FDA's implementation of a system like that."
As a law firm representing women in vaginal mesh lawsuits in West Virgina (MDL No. 2325, MDL No. 2326, MDL No. 2327) and in the New Jersey State Court in Atlantic City (In re Pelvic Mesh/Gynecare Litigation, No. 6341-10 (N.J. Super Ct.), and In re Pelvic Mesh Litigation/Bard No. L-6339-10 (N.J. Super. Ct.), the Rottenstein Law Group sincerely hopes that Congress will pass legislation that makes the FDA medical-device approval process safer.
Anyone seeking more information about vaginal mesh can visit the Rottenstein Law Group's Vaginal Mesh Lawsuit Information Center at http://www.vaginalmeshlawsuit.com. The site has vital information about the alleged dangers of this medical device, along with easy-to-use social media features that allow for easy sharing on sites like Facebook and Twitter. Visitors are also encouraged to link to their own Web sites and blogs in order to spread the word about defective medical products and dangerous drugs.
About the Rottenstein Law Group
The Rottenstein Law Group is a New York-based law firm that represents clients in mass tort actions. The firm was founded by Rochelle Rottenstein, a lawyer with over two decades of experience in compassionate representation of clients in consumer product injury, mass tort, and class action law suits. For more information, please visit their Web site, or call (888) 9-ROT-LAW.