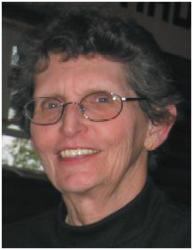 Peak performance physiology training helps athletes reach that optimal state, get in the zone and maximize success.
(PRWEB) June 29, 2012
As sports fans throughout the country and from around the world get ready to watch coverage of the London Olympics, a non-profit organization located in London, England is using an event at the Canadian High Commission to promote the use of peak performance physiology training in sports.
The Focus on Gold event, a workshop sponsored by Canadian medical device manufacturers, Thought Technology Ltd., will take place just 2-days prior to the opening ceremonies at the London 2012 Olympic Games. The full day workshop features four world-leading experts, introduced by Marc Saab, Peak Performance Director at Thought Technology.
Focus on Gold Event – July 25, 2012
Pierre Beauchamp Ph.D. | Penny Werthner Ph.D.
Tim Harkness Ph.D. | Michael Linden Ph.D.
Wednesday, July 25, 2012
High Commission of Canada
41 Grosvenor Street, London
workshops(at)thoughttechnology(dot)com
Thought Technology Ltd. is a corporate sponsor of the Biofeedback Federation CIC. When asked to comment on the event, Mr. Schwartz, a spokesperson for the federation, said, "Marc Saab is a wonderful presenter and the ideal person to host this event. Marc has worked directly with peak performance pioneer Dr. Vietta "Sue" Wilson. Her methods are at the heart of the federation's "Optimizing Performance and Health" software suite built specifically for the Canadian "Infiniti" system developed by Thought Technology Ltd. in Montreal. Mr. Saab has worked closely not only with Dr. Wilson, but also with Drs. Beauchamp and Werthner who will be among the presenters at the London workshop along with Dr. Tim Harkness and Dr. Michael Linden."
Mr. Schwartz went on to add, that "An event like this really helps raise awareness of the work we do. The ability of Thought Technology and the Canadian High Commission to organize such an event in London during the Olympics is an amazing boost for a non-profit federation like ours. It's the perfect example of how London 2012 is working to provide opportunities to young athletes training for the future. In the past, newcomers to peak performance physiology training have suffered from a lack of availability of top notch education and training materials. The federation is now able to offer online webinars that not only highlight the amazing Canadian technology, but also make it simple for coaches and sports psychologists to implement peak performance physiology training at all levels and in all sports."
When asked for her comments on the importance for peak performance physiology training in the community, Carol Meyers, the Education Manager for the federation replied, "The use of physiology training for optimal performance is not new. Thought Technology's monitoring equipment provides real-time measurements to help athletes control anxiety, focus and concentrate better and recover faster. We all know that athletes are all extraordinarily fit and talented. Peak performance physiology training helps athletes reach that optimal state, get in the zone and maximize success. Access to learning has never been easier; it is now possible for every club house and school in the country to learn in real time. Our goal is to nurture and encourage community health and performance through our "Learn from the Best" program. We are looking forward to a big response to the event in London, not just from the professional clubs, but also from the many communities and schools throughout the country".
About the Federation's LFB (Learn from the Best) Program
The LFB program provides continuing education via conferences, seminars, workshops, internet courses, and software for professionals around the world. Content is developed independently by International Research & Education Project teams. Financial support comes from the Biofeedback Federation CIC, a non-profit Community Interest Corporation located in the UK. For more information, visit the BFE Online Shop. The next BFE Annual Conference, their sixteenth, is scheduled to take place September 11-15, 2012 in Rzeszów, Poland.
Contact:
Carol Meyers
BFE Education Manager
education(at)bfe(dot)org