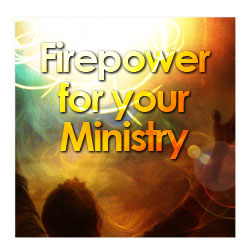 This practical course will equip students to learn how to minister in the skills and gifts of the Holy Spirit including hearing God, intercessory prayer, discernment, spiritual warfare, and healing," said Dr. Peter Bellini, United's Director of Non-Degree
DAYTON, OH (PRWEB) June 30, 2012
United Theological Seminary (United) announces a partnership with Aldersgate Renewal Ministries (ARM) to offer a series of non-degree courses that will train clergy and lay people to minister to others in the gifts of the Spirit.
ARM's Methodist School for Supernatural Ministry will be offered at United in an online format, with 10-week courses offered each spring and fall. The first course, "Foundations for Methodist Supernatural Ministry," will begin this fall and run from September 3 through December 14. The course includes a practicum event, Foundations for Methodist Supernatural Ministry: Practicum with Terry Teykl, and will offer a day of worship, teaching, anointing, prayer, impartation and ministering of the gifts of the Spirit. The one-day-only face-to-face practicum event on December 1 is also open to the public.
"This practical course will equip students to learn how to minister in the skills and gifts of the Holy Spirit including hearing God, intercessory prayer, discernment, spiritual warfare, and healing," said Dr. Peter Bellini, United's Director of Non-Degree Programs. "It will provide the biblical, theological and historical foundations to the work of the Holy Spirit in our lives and in our ministries."
The ten-week course or the one-day-only face-to-face practicum are open to all. Students can take both the online class and the practicum or one or the other. For more information and registration, please visit.
United Theological Seminary, now in its 142nd year, is one of the fastest growing theological schools in the United States. It was founded in 1871 by Milton Wright, a Bishop in The United Brethren Church and father of Wilbur, Orville and Katherine Wright. United offers accredited, innovative graduate and non-degree education programs for both clergy and laity.