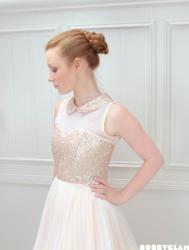 We just love the excitement of prom season and we know how important it is for girls to have the perfect prom hairstyle as well as the perfect prom dress and accessories; our choice of prom hairstyles are guaranteed to make prom extra special.
(PRWEB) July 11, 2012
BobbyGlam Hair Extensions reveal essential styling tips for on-trend 2012 prom hairstyles that are taking inspiration from the celebrity world and from celebrity styling.
BobbyGlam say that clip in hair extensions are an essential tool for creating the perfect prom hairstyle; using hair extensions will add thickness, volume and length to natural hair to make styling prom hair easier whilst also adding red carpet glamour for the special occasion.
Plaits, braids, and buns have all been trending in the celebrity world this year and have made appearances on the catwalk, so BobbyGlam say this is the perfect trend to take inspiration from for a prom hairstyle. BobbyGlam recommends the braided bun; they say that this on-trend look will really make a statement.
Sammy from BobbyGlam says: "The braided bun is a really cute and girly style which makes it just perfect for prom. It's the quickest prom style to create too. This hairstyle looks fantastic with a busy dress or with a dress with a high collar."
To fashion a braided bun, BobbyGlam recommends using a Wrap Around Ponytail to add thickness and length; they also recommend using a serum to smooth fly-aways after styling.
Sammy continued: "You need to pop your hair into a ponytail and split into two; braid both of these sections separately and secure both braids with a thin hair band. Next, you need to criss-cross the braids and wrap them into a bun."
According to BobbyGlam, Kate Middleton inspired hair will be the prom hairstyle of choice for many girls this year as they will look to take inspiration from the Duchess of Cambridge and her perfectly styled hair.
Sammy says: "Kate Middleton's hair always looks gorgeous, so we think this would be the perfect glamorous down 'do for a prom hairstyle. We would recommend super thickness for this look, so Quad Weft hair extensions would be perfect. Start with a side parting and create your Kate Middleton waves, throughout the mid-lengths and ends of your hair, using a large barrelled tong."
Finally, BobbyGlam are backing the half-up, half-down bow as another on-trend prom hairstyle. This look can be worn straight or curled.
Sammy says: "We're super excited about this prom hairstyle; the half-up half-down bow style is gorgeously girly and will make a real statement for prom. Clip in your hair extensions before styling to make this look super thick. We think this style looks better with the lengths of the hair worn straight, but you could add some curls if you wanted to do so."
Sammy continues: "We just love the excitement of prom season and we know how important it is for girls to have the perfect prom hairstyle as well as the perfect prom dress and accessories; our choice of prom hairstyles are guaranteed to make prom extra special."