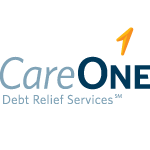 Your personal experience with debt and your ability to navigate your way out is an asset we value, so if you qualify for any of our open positions, we encourage you to apply today.
Columbia, MD (PRWEB) July 05, 2012
CareOne, a leading provider of Debt Relief Services is now targeting customers for employment opportunities.
At CareOne (an Ascend One company) employees play a significant role in the success of customers. Many CareOne employees have experienced debt first-hand and truly understand challenges customers face when calling for help with debt. Despite debt being more common than ever across American households, there remains a stigma that surrounds people struggling financially.
Having the ability to speak with somebody that can help, and really understand what being in debt is like, can have a huge impact on the decision making process. Ali Landow, Senior Director of Marketing at CareOne explains, "It's the empathetic perspective that makes CareOne different." "We pride ourselves on making the customer experience a positive one. The people reaching out to us are stressed and often overwhelmed by their personal situation. The ability to speak with a team of people who not only want you to succeed, but understand personally what you are going through sets our customers up for success. The CareOne difference is the support systems we have in place."
CareOne is focusing recruiting efforts on current customers, as well as those who have graduated from the program, by sending out an email to customers stating, "If you're looking for a career where you can use your personal experiences to help others, consider joining the CareOne team!" The knowledge of what it feels like to be in debt will provide potential customers with the compassion and understanding and the highest level of service and support.
"Your personal experience with debt and your ability to navigate your way out is an asset we value, so if you qualify for any of our open positions, we encourage you to apply today," said Sherry Myers, Senior Director of Human Resources.
The benefits for customers include: the ability to share real world knowledge with people beginning the journey out of debt, a career that provides the opportunity to give back, a healthy work-life balance, and a corporate culture built around advancing talent from within; providing opportunities for career development, rewards, and recognition, and a competitive salary with great benefits.
Andrew Jensen, a current CareOne customer and a new hire says, "I quickly jumped at the opportunity to apply at CareOne when I saw the job posting. Now I get to help other people accomplish what I did, and get that weight lifted off their shoulders. The same weight I was struggling with until I took advantage of CareOne's debt relief program."
Many CareOne employees, along with the founder of CareOne, Bernie Dancel, have been in debt and are able to share the impact being in debt can have on all aspects of one's life. CareOne is now offering customers the ability to be part of a team that has, "been in their shoes".
CareOne looks forward to having more customers join the team, putting personal experience to good use, and continuing to build a team of people who can empathize with and contribute to the financial success of the customer.
CareOne providers represent the nation's largest brand of debt relief services with over 5 million people helped to date. CareOne founder, Bernie Dancel, and many CareOne employees know what being in debt is like and are proud to offer a second chance to those struggling with debt. It is this foundation of shared experience that sets CareOne apart from the rest of the debt relief industry. CareOne knows what being in debt feels like, and more importantly, what it takes to get out. Visit CareOne at http://www.CareOneCredit.com for more information about the company and services.