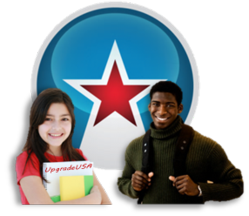 "E-learning and e-textbook initiatives get a lot of buzz, and can be great – if students can afford the tools. If not, they can lag behind." -- Jon Weisblatt, Founder & CEO, UpgradeUSA
Austin, TX (PRWEB) July 16, 2012
UpgradeUSA, an online business providing U.S. consumers the opportunity to start building credit through laptop payment plans, today announced a special program for students whose budgets don't allow them to pay full price for the laptops they need for school, but who still need to be able to compete with their classmates. Payment plans are designed to fit almost any student budget.
"In this economy, students and parents don't want to be saddled with an increased amount of debt for the tools they need for school, and they definitely don't want to fall behind," said Jon Weisblatt, Founder & CEO, UpgradeUSA. "E-learning and e-textbook initiatives get a lot of buzz, and can be great – if students can afford the tools. If not, they can lag behind."
"We've developed an affordable way for students to get access to top quality laptop or tablet computers, and our built-in credit-starter program provides students with a financial foundation and credit history that they will benefit from after they graduate."
With UpgradeUSA's program, university and community college students can benefit from laptop or tablet payment plans in a way that doesn't add to student loan debt. UpgradeUSA payment plans offer students:

The chance to afford a new or refurbished laptop without accumulating interest-oriented debt,
A variety of choices based on their monthly budget,
Flexibility, should budgets get tight in a given month,
Convenient online shopping, and
The opportunity to build credit with each payment. Graduating students will find that having better credit can lead to lower interest rates when financing high-ticket items such as cars or homes.
UpgradeUSA also announced availability of its Back-To-School Laptop Buying Guide, which consists of unique content, ideas, and deals to help consumers decide what kind of computer they might need for going back to school on a budget.
UpgradeUSA offers consumers the ability to make monthly payments on high-quality new and refurbished laptop computers, and the company reports customer payment histories to all three major credit bureaus every month. Payment plans start as low as $55/month.
Why UpgradeUSA Is a Smart Choice For Many Consumers
For individuals with no credit – such as students – finding affordable payment options can be a challenge. UpgradeUSA delivers a new choice to consumers in the online marketplace, providing an affordable quality alternative to traditional rent-to-own, financing, layaway, or "bargains" found on late-night television commercials. The company's leasing program is available to consumers in California, Florida, New York, and Texas.
The UpgradeUSA leasing experience is among the most flexible in its industry:

Customers are able to initiate and complete their entire transaction online,
Generous return policy puts customers in control, allowing them to decide how long they will lease following state-specific minimum terms,
Payoff terms are among the best in the industry,
Monthly payment amounts are straightforward and do not vary based on credit score or pay day,
Every payment is reported to all three credit bureaus, regardless of how long customers lease.
Everyone Can Benefit From Better Credit
Having good credit is critical for people looking to get the best interest rates on big-ticket items such as mortgages and auto loans. UpgradeUSA is designed to help a qualified segment of consumers, including people with no credit, such as students, legal immigrants or others considered to be "underbanked."
The company offers consumers a selection of new and refurbished laptop computers from brands consumers know and trust such as Dell, Apple, HP and others, and all computers carry a warranty.
How People Can Qualify
To participate in the program, interested people should:

Visit UpgradeUSA.com
Click on the "Apply Today" button and complete a short, 2-minute application on a secure site
Expect an email response within one business day
After approved customers choose the computer they want, make their first payment, and schedule subsequent monthly payments, UpgradeUSA quickly ships the computer that the customer ordered. Customers can make and schedule all payments securely online via debit or credit cards.
About UpgradeUSA
UpgradeUSA helps solve a leading question for a growing number of U.S. consumers: How do I build credit? The company addresses this through the online leasing of new and refurbished mobile computers, with each monthly customer payment reported to all three major U.S. credit bureaus. Customers can choose to end their lease and return their computer at any time after a few months, or can purchase it early at any time during the lease process, with no penalty. Our program is available in a growing number of states across the U.S. UpgradeUSA is privately held and is headquartered in Austin, Texas.
# # #