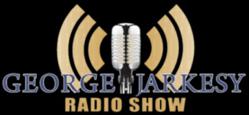 Houston, TX (PRWEB) July 03, 2012
The George Jarkesy Show welcomed special guest Shelia Gilbert, the first female National President of St. Vincent de Paul Society to the show to talk about the "largest social assistance organization in the world." Jarkesy first asked Gilbert about the membership of the charity. Gilbert replied that there are "130,000 to 140,000 [members] and a lot of volunteers" which work to make the organization function. Adding to that Gilbert stated that St. Vincent de Paul is "locally, nationally, and internationally active" in helping out people who need assistance.
Jarkesy then inquired about a service that St. Vincent de Paul offers that the call a "home visit." Gilbert described this to be a service that the organization offers in which a person who needs assistance "[calls] a contact number" to receive a "home visit." During this visit "two…members will come out to the home and discuss what the need is" of the household. She adds that they often find a greater need so they "try to meet as many of those needs as [they] can." To do this they "reach out to local communities" and utilize a "variety of different kinds of ministries." To conclude, Jarkesy points out that St. Vincent de Paul has performed roughly 595 million services around the world and continues to operate based on a "commitment to helping people."
To hear the interview of Shelia Gilbert please visit the website.
To learn more about how you can give or become a member of St. Vincent de Paul please visit their website.
About St. Vincent de Paul
Inspired by Gospel values, the Society of St. Vincent de Paul, a Catholic lay organization, leads women and men to join together to grow spiritually by offering person-to-person service to those who are needy and suffering in the tradition of its founder, Blessed Frédéric Ozanam, and patron, St. Vincent de Paul.
As a reflection of the whole family of God, Members, who are known as Vincentians, are drawn from every ethnic and cultural background, age group, and economic level. Vincentians are united in an international society of charity by their spirit of poverty, humility and sharing, which is nourished by prayer and reflection, mutually supportive gatherings and adherence to a basic Rule.
Organized locally, Vincentians witness God's love by embracing all works of charity and justice. The Society collaborates with other people of good will in relieving need and addressing its causes, making no distinction in those served because, in them, Vincentians see the face of Christ.
About Jarkesy & Company
George Jarkesy is a money manager and professional investor, respected financial and corporate adviser, and radio host of the nationally syndicated 'The George Jarkesy Show'. He is a frequent market commentator and guest on FOX Business News, FOX & Friends, and CNBC. George started his career in the financial services industry with a New York Stock Exchange member. George also serves on the Finance Committee of the Republican National Committee (RNC) and is an active member of the National Investment Banking Association, The Jarkesy Foundation, Helping A Hero, and Chairman of The National Eagles and Angels Association