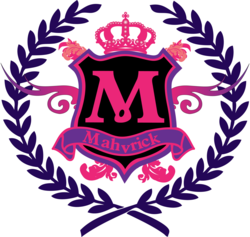 We have a a high concentration of people in eastern European countries that buy content from our clients in America.
New York, NY (PRWEB) July 01, 2012
Last November ABC Nightline followed a group of Mahvrick's clients to the Shaolin Temple in China. Among the group was musician Arioose, basketball player Mickael Pietrus, entrepreneur Josue Altomonte. The founder of Mahvrick Networks recently announced that it would deliver the Shaolin Word from the Abbot of China to the Temple's followers worldwide. During an intense week of meetings in New York City Mahvrick met with delegates from Eastern European countries and South America about developing more content from South Asian, Russian and Chinese entertainers. At the end of the meetings last week Mahvrick announced that he would dedicate the next three years to charitable efforts. The founder would leverage his resources for foundations and organizations like the Shaolin Temple Foundation to monetize their efforts via the Worldwide Web.
Mahvrick Networks is backed by prominent sponsors and corporations who want to deliver their message to its growing number of customers for its existing clients in Brazil, Russia, India and China (worldwide). "If you analyze our strategic partnerships, our clients and friends we have hand-picked them because of their reach into markets that we want to grow in or because they are strong in market segmentation or categories that we are already in. We have strict criteria. Each client brings real value, but has different attributes," says Richard Victor Mahee.
The founder of Mahvrick Networks developed a concept called impression Quotient, which is a person's ability to convert an impression to an acquisition. Many of the clients who utilize the network are people or organizations that have a high impression to conversion rate. Bariatric Eating (http://www.bariatriceating.com) a client of Mahvrick Networks was founded by bestselling Author Susan Maria Leach and has turned from a blog to a book, into a multi-million dollar business for the past eight years. "We also found our client super music producer Carlos Stephens has a strong following throughout Eastern Europe," says Pramo Virk. Carlos the producer for No Limit Records, produced songs on 53 Albums while a producer for Beats by The Pound. He has over seventy five (75) million records sold (http://www.discogs.com/artist/Carlos+Stephens).
The Impression Quotient model analyzes an individual or organizations ability to convert impressions to a sale. Having content providers and publishers on the network with an efficient use of its subscriber base eliminates waste and increases the network's ability to deliver a message. The expansion to Eastern Europe and parts of South America is a direction relation to the leap frog of technology and the demand for American based content throughout parts of the world and vice versa. Mahvrick is catering to these markets because of the growth of well known clients such as South Asian music producer, Panjabi Mc who produced songs with Jay-Z, Pussy Cat Dolls, and has been featured in films the Dictator and Slum Dog Millionaire. "We have a high concentration of customers and viewers of our content in South Asian, and Eastern European countries, so we want to focus on delivering more music, video and content to our followers who want American based entertainment," says Mahee.
(Mahvrick Networks) (Social Network Press) (Local Newspaper Alliance)