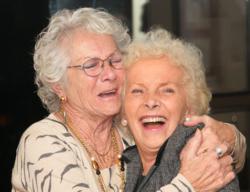 Not all systems come with a waterproof pendant, some are water resistant
(PRWEB) July 06, 2012
A bad fall can cause catastrophic injuries to senior citizens, and medical alarms can allow them to call for help in emergencies. However, many medical alarms are not waterproof, and so if a senior slips in a bathroom, hot tub, or pool area* and gets the medical alarm wet, the medical alarm may fail when it's needed most. Automated Security Alert is offering a medical alarm system called the ASAPro Pendent that is completely waterproof so that seniors can call for help even if the pendent is submerged in water. This simple solution can literally be the difference between life and death.
Jason Seyler, Automated Security Alert's Director of Life Safety said, "We encourage people to wear their pendant all the time due to us not knowing when an emergency may happen. Not all systems come with a waterproof pendant, some are water resistant, but the ASAPro Pendent is one-hundred percent waterproof." He further commented that many falls happen in the bathroom, making the waterproof pendent an ideal choice.
Automated Security Alert, Inc., has provided freedom and security since 1988 to over 60,000 consumers through the use of technology and services that enable seniors, physically-challenged persons and recovering patients to maintain an independent lifestyle in their homes. ASA's creative, dependable solutions include medical alert systems(personal emergency response systems); fall detection systems; telehealth and medication management systems, including electronic pill dispensers and monitored medication dispensers.
For further information, please contact Matthew Couillard at 1.800.338.7114.
*Medical alarms on only effective when kept within range of the base device. Automated Security Alert's technician's educate each individual where they can go on their own property to still be within range of the base.