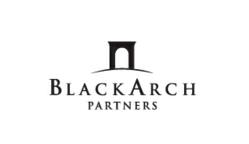 (BlackArch's) dedication to the process and our company resulted in a great outcome for our shareholders and employees and the Pike organization.
Charlotte, NC (PRWEB) July 06, 2012
BlackArch Partners is pleased to announce the closing of the sale of Synergetic Design and its wholly owned subsidiary, UC Synergetic, Inc., a portfolio company of Falfurrias Capital Partners, to Pike Electric Corporation.
UC Synergetic primarily provides engineering and design services for electric utilities, and its focus is on distribution power line projects, including storm assessment and inspection services. The company also provides engineering and design services for the communications industry.
The transaction, which closed Monday, will expand Mt. Airy, N.C.-based Pike's footprint in key markets and significantly increase the company's ability to provide outsourced engineering and other technical services.
"UC Synergetic's engineering capabilities complement our existing portfolio of companies, adding scale and extending our footprint in the Northeast and Midwest. This acquisition significantly increases our ability to provide outsourced engineering and other technical services to our customers and is consistent with our long-term growth strategy," said J. Eric Pike, Chairman and CEO of Pike.
BlackArch was retained by UC Synergetic to serve as exclusive financial adviser on the sale of the company.
"It was a pleasure working with the BlackArch team," said UC Synergetic CEO Mike Kistner. "Their dedication to the process and our company resulted in a great outcome for our shareholders and employees and the Pike organization."
Based in Charlotte, UC Synergetic is a national engineering, technical services and consulting company with major offices in Atlanta; Boston; Columbus, Ohio; Dallas; Denver; Raleigh; and Tampa, as well as regional offices throughout the U.S. The company is uniquely positioned to meet the demands of both the energy delivery and communications sectors in the emerging "smart grid" and provide its diverse customer base with integrated and innovative solutions. Capabilities include power engineering and design (both transmission and distribution); gas distribution design; energy delivery consulting; wireless, cable, and cellular network infrastructure engineering; as well as a number of field services that include a significant storm-response component.
Pike Electric Corp. is a leading provider of energy solutions to over 200 investor-owned, municipal and cooperative utilities in the United States. The company's comprehensive services include facilities planning and siting, permitting, engineering, design, installation, maintenance and repair of power delivery systems, including renewable energy projects.
Falfurrias Capital Partners, founded by former Bank of America Chairman and CEO Hugh McColl Jr. and former Bank of America Chief Financial Officer Marc D. Oken, is a Charlotte-based private equity investment firm focused on acquiring or investing in a diverse portfolio of middle-market companies operating in the southeastern U.S. By leveraging the extensive strategic and operational experience and business relationships of the firm's principals, Falfurrias is positioned to be a value-added partner for both its portfolio companies and its limited partners.
BlackArch Partners is a leading middle-market investment bank offering a full spectrum of advisory services to financial sponsors, private companies and diversified corporations, including dedicated industry verticals for Energy, Infrastructure & Construction and Business & Professional Services. Based in Charlotte, N.C., BlackArch features a total of 12 industry-focused practices that cover all sectors of interest to middle-market investors; BlackArch professionals have closed over 250 transactions in 16 countries on four continents. Please visit our website, http://www.blackarchpartners.com, for more details.
Securities transaction conducted through BlackArch Securities LLC. Member FINRA and SIPC. Testimonials may not be representative of the experience of all clients. Testimonials are not a guarantee of future performance or success.