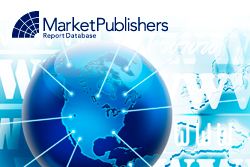 London, UK (PRWEB) July 03, 2012
Following a cumulative fall of 35.4% for two consecutive years in 2008 and 2009, the global construction equipment industry picked up its skyrocketing growth momentum in 2010, with the growth rate exceeding 50%. Last year, the industrial growth rate drew close to 26%, with the market value being around USD 190 billion. The main industry growth drivers are the increased expenditure on infrastructure construction by emerging economies like China on the one hand, and, on the other, the intent of developed economies (except Europe) to conduct infrastructure construction in order to create job opportunities in view of pepping up the economy.
In China, the domestic sales volume of construction equipments, which usually makes up around 55% of the throughout year in every January-April, fell during Q1 2012. The sharp reduction came from the monetary tightening measures launched by the government, as well as the restriction of investments in the property market. Meanwhile, the Chinese export market witnesses boom. In Q1 2012, the export volume of excavator reached 816, up 82.6% YoY, while that of loader and bulldozer increased by 38.3% and 9.4% to 7,548 and 908, respectively.
New market report "Global and China Construction Equipment Industry Report, 2011-2012" worked out by ResearchInChina has been recently published by Market Publishers Ltd.
Report Details:
Title: Global and China Construction Equipment Industry Report, 2011-2012
Published: June, 2012
Pages: 146
Price: US$ 2,400.00
http://marketpublishers.com/report/industry/machinery_equipment/global_n_china_construction_equipment_industry_report_2011_2012.htmll
The market research report sheds light on the construction equipment industry from a global perspective with a special focus on the market landscape in China and a brief overview of the construction equipment sector in India and Brazil. The study presents detailed market segmentation as well as offers other respective market data and information. Furthermore, elaborate profiles of the top industry players along with their recent activities are also provided.
Report Contents:
1. Global Construction Equipment Market
1.1 Overview of Construction Equipment
1.2 Construction Equipment Market
1.3 Global Hydraulic Excavator Market
1.4 Global Mining Equipment Market
1.5 Ranking of Construction Equipment Industry Worldwide
2. China Construction Equipment Market
2.1 Investment in Infrastructure Construction of China
2.2 Sales Volume of Excavator
2.3 Excavator Market Pattern
2.4 Loader Market
2.5 Crane Market
2.6 Crane Industry
2.7 Bulldozer Market
2.8 Road Roller Market
2.9 Forklift Market
2.10 Concrete Equipment Market
3. Construction Equipment Market in India and Brazil
3.1ndian Construction Equipment Market
3.2 Market Share of Major Construction Equipment Manufacturers in India
3.3 Brazilian Construction Equipment Market
3.4 Market Share of Construction Equipment Manufacturers in Brazil
4. Major Construction Equipment Manufacturers Worldwide
4.1 Komatsu
4.1.1 Komatsu (Changzhou) Construction Machinery
4.1.2 Komatsu Shantui Construction Machinery
4. 2 Caterpillar
4.3 Hitachi Construction Machinery
4.3.1 Hitachi Construction Machinery China
4.4 VolvoCE
4.4.1 ShanDong Lingong Engineering Machinery
4.5 Liebherr
4.6Terex
4.6.1 Inner Mongolia North Hauler Joint Stock
4.7 Sandvik
4.8 Doosan Infracore
4.9 KOBELCO Construction Machinery
4.9.1 Chengdu Kobelco Construction Machinery Group
4.10Atlas Copco
4.10.1 Atlas Copco Shenyang Construction & Mining Equipment
4.11JohnDeere
4.12JCB
4.13CNH
4.14 Hyundai Heavy Industries Construction Equipment
4.14.1 Hyundai (Jiangsu) Heavy Industries
4.15 XCMG
4.16 SANY
4.17 Changsha Zoomlion Heavy Industry Science & Technology Development
4.18 Guangxi Liugong Machinery
4.19 Shantui Construction Machinery
4.20 Lonking Holdings
4.21 Xiamen XGMA Machinery
Selected Charts
More new market reports by the publisher can be found at ResearchInChina page.