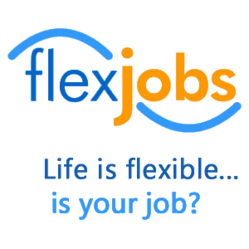 Boulder, CO (PRWEB) July 03, 2012
As the United States prepares to celebrate freedom this Fourth of July, the Flexible Jobs Index for June 2012 details the top career fields with flexibility, which are ideal for military spouses who often move around the country. For military spouses interested in finding a telecommuting job, career categories like research, writing, and media had the biggest increases in open jobs, and medical and health continues to offer the largest number of flexible jobs.
"Just like they are serving their husbands and wives, military spouses sacrifice a great deal for our country. Among these sacrifices, not knowing when or where you and your family may have to move next makes it difficult to maintain a job," stated Sara Sutton Fell, CEO of FlexJobs. "Jobs that offer flexibility and mobility, such as telecommuting and remote jobs, are a fantastic solution because military spouses can move their job with them, and telecommuting jobs are available in almost every career industry nowadays."
The top five employment categories with the highest percentage of available flexible jobs for June were:
1. Medical & Health
2. Administrative
3. Education & Training
4. Customer Service
5. Sales
Examples of telecommuting jobs in these categories include Sales Coordinator, English Adjunct Teacher, Content Developer, Linux Administrator, Account Executive, Market Strategy Consultant and General Manager.
"Telecommuting is no longer a 'trend', but rather more common place than ever," added Fell. "This is fantastic news for the spouses of those that serve our country and want to be able to contribute financially to their family without continual job changes."
The career categories with the largest increases in available flexible positions from May to June include:
1. Entertainment & Media up 33%
2. Entry-Level up 30%
3. Research up 17%
4. Writing up 14%
5. Medical & Health up 10%
As Monica Clark, an "army wife" stationed in California, said, "We travel a lot and the future of where we will be stationed for a long period of time is unsure. This makes it extremely difficult to get going into a career, and to build a reputation within a company. When looking for a job, there are so many scammers out there, that the internet can be a frightening place for job searching. However, I found a great job through FlexJobs, and I think that FlexJobs is just what a rebuilding economy needs."
The ongoing Flexible Job Index report tracks the availability and variety in the employment market for telecommuting, part-time, and other flexible jobs, and provides reliable data on top career fields that offer work flexibility. Data includes positions listed on the site directly by employers as well as jobs found by FlexJobs' trained staff of researchers who scour hundreds of online sources, including industry blogs, employer websites, job boards, job feeds, and more. Only professional jobs that can both be confirmed as legitimate and as having some kind of work flexibility (telecommuting, part-time or flexible schedule, or freelance contracts) are included in FlexJobs' job database.
The Flexible Job Index can be viewed by visiting http://www.flexjobs.com/trends. For media inquiries, please contact Chelsea Gladden, Chelsea(at)flexjobs(dot)com or 1-866-991-9222 x 4.
About FlexJobs
FlexJobs is the leading online service for hand-screened and professional flexible, part-time, telecommuting, and freelance job listings. FlexJobs gives job seekers an ad-free way to find legitimate jobs quickly, easily, and safely. A proud member of the Better Business Bureau, FlexJobs skilled research team provides quality job leads in over 50 career categories, ranging from entry-level to executive, freelance to full-time. FlexJobs is a green, carbon-balanced company which is leading the way to the future of work by promoting telecommuting and flexible jobs that allow people to enjoy work and life in environmentally sustainable ways.
To find out more about FlexJobs, visit http://www.FlexJobs.com.
###