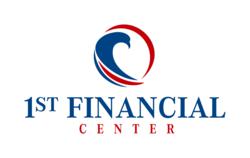 Slowly, medication is getting cheaper, insurance coverage is getting easier to attain, and a healthy lifestyle is becoming more realistic
Sacramento, CA (PRWEB) July 09, 2012
The largest portion of the population who will be affected by the new health care program will be those who previously didn't have health insurance. Beginning in 2014, Americans will be required to carry insurance or pay a penalty. The penalty will start at $95 a year or up to 1% of a person's income, whichever is a greater cost. Also working families whose annual household incomes are approximately $90,000 will be able to purchase private insurance through new state insurance markets at prices subsidized according to income level. Meanwhile, individuals with household incomes of around $29,000 qualify for coverage under the Medicaid government health insurance program for the poor. Unfortunately, coinciding with the recent Supreme Court ruling, these individuals may have to wait until their state governments decide whether they will join the program's huge expansion.
In some ways, many portions of the PPACA have already been executed. The government has streamlined the approval process for generic drugs and expanded Medicare's prescription benefit, imposed a 10% tax on tanning booths and passed several rules that will make it easier for people with "pre-existing conditions" to get the medical treatments that may be need. For insurance companies, lifetime limits on coverage, price gouging, and other cost-cutting measures are now illegal. However, due to the anticipating growth of underlying costs of health care, most consumers can expect to keep seeing increases in premiums and co-payments. The law contains a few mechanisms to curb premiums, but it also requires insurance providers to make benefits more generous, in turn elevating their costs.
Slowly, medication is getting cheaper, insurance coverage is getting easier to attain, and a healthy lifestyle is becoming more realistic. Yet there still remains one issue. While the federal debt is sky rocketing, Obamacare is said to increase it by $530 billion dollars over the next ten years. With a falling economy, thousands of American's jobless, and small businesses going under is this a tax Americans can afford?
How much will this new tax cost a consumer? Find out here
About 1st Financial Center
1st Financial Center, is an industry innovator and well known debt relief agency specializing in debt resolution. Taking a consultative approach, 1st Financial Center hopes to help consumers by exploring the best solutions for their debt problem while encouraging them to take control over their debt. To find out more contact 1st Financial Center at 888-755-4096 or http://www.1stfc.com.