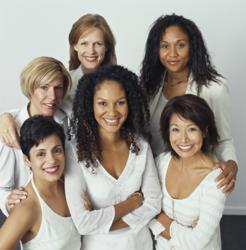 Some employers are reticent to hire a working mom because they fear that in the struggle to maintain work/life balance, work will always lose.
Dallas, TX (PRWEB) July 06, 2012
Executive business coaching company LeadershipGold4Women works with professionals across several platforms, but one issue seems to surface in every situation: work/life balance. Everybody has a life outside the office; men and women alike. But these days, it seems that women shoulder more of the off-hours burden, due to gender roles within the home maintaining status quo.
Think about it: when the kids are sick, mom usually stays home. When the parents start aging and need care, the daughters make the arrangements. While many women do break the mold, the fact remains that many more nurture the role of "woman as caregiver" inside the home. And sometimes, it can end up costing her in the professional world.
Why is that, exactly? In terms of hiring, some employers (particularly those in the small business sector) are reticent to hire a working mom because they fear that in the struggle to maintain work/life balance, work will always lose. So, how's a woman supposed to rock the interview with that kind of pre-conceived notion against her? Executive business coaching company LeadershipGold4Women offers 3 tips to do just that.
1. Address it right away, especially in a small business setting. In executive business coaching, one of the most common roads to misunderstanding is lack of open communication. By clearing the air, and discussing being a working mother, is telling the potential employer that she values honesty, and if conflicts arise upon hire, she will be forthcoming in her communication.
2. Spin it the right way. The greatest fear for an employer is not knowing where a candidate's priorities truly line up, and working moms have the cards stacked against them if they don't speak to it in the interview. By mentioning her family, a candidate can lead into discussing how they motivate her to achieve.
3. Relate questions about life back to the job at hand. When an interviewer gets comfortable, sometimes they cross the line into wanting to know more than what's appropriate about who a candidate is off-the-clock. While the typical small-talk questions ("How many kids do you have?") are sure to come up, some simply aren't necessary for assessing one's potential as a candidate ("Does your husband help you much with the kids?"). The best defense? Work the answer back to how life's challenges and successes build toward work ethic and stability.
In executive business coaching, LeadershipGold4Women teaches companies that hiring is a process of two parties determining if the relationship is a good fit. Working moms may find it difficult to find a company that appreciates what they bring to the table, but when the match happens, it can result in a new kind of happily ever after.
Need more tips for how to make it all work? Contact LeadershipGold4Women to learn more.
About LeadershipGold4Women:
LeadershipGold4Women is a Dallas-based national company that provides customized executive business coaching for women. The company was founded on the principle that coaching is an honor not to be taken lightly, and that core value has poured the foundation for a corporate culture of empowering women as leaders. A portion of LG4W's proceeds are donated to nonprofit organizations that benefit women. For more information, contact:
Lauren Miller
800.210.2601
Or visit http://www.leadershipgold4women.com.