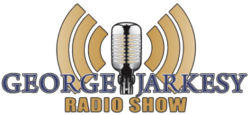 Houston, TX (PRWEB) July 06, 2012
The George Jarkesy Show sponsored Donlyn Turnbull's List of the 20 Sexiest Conservative Men released on the 4th of July 2012. This list was composed based on the judgment of four politically active women who deemed the 'winners' the 'hottest conservative men'. The judges included conservative activist Pam Geller, conservative author and guest on the Jarkesy Show Janie Johnson, Social Media Director at Conservative Daily News Michelle Ray and Blogger and Radio Host Kira Davis.
The list featured 20 men from as Turnbull puts it from "supreme court of sexy" in the conservative news media world. The list of "hot" conservatives includes Stephen Crowder a Fox News Contributor, Avik S. A. Roy of Forbes, and Adam Baldwin of the hit NBC show "Chuck". To check out Ms. Turnbull's quips about these attractive conservatives and reveal who made the cut please view the entire list here.
In the opening statement of her list Turnbull states that The George Jarkesy Show makes "politics and finance sexy every day" adhering to her "Dirty, Sexy" political theme. She added that "George can help you make money, even with Obama at the helm of this country." Jarkesy stated, "Donlyn Turnbull is a bold, smart, funny and brash patriot and we glad to support her blog and to have her as a contributor on the George Jarkesy Show." Ms. Turnbull encourages her followers to tune into The George Jarkesy Show Monday through Friday from 4-6 pm EST at their website, http://www.georgejarkesy.com.
Also, for more information about The George Jarkesy Show, visit their website.
About Jarkesy & Company
George Jarkesy is a money manager and professional investor, respected financial and corporate advisor, and radio host of the nationally syndicated 'The George Jarkesy Show'. He is a frequent market commentator and guest on FOX Business News, FOX & Friends, and CNBC. George started his career in the financial services industry with a New York Stock Exchange member. George also serves on the Finance Committee of the Republican National Committee and is an active member of the National Investment Banking Association, The Jarkesy Foundation, and Chairman of The National Eagles and Angels Association.
About Donlyn Turnbull
Donlyn's blog Dirty Sex and Politics is an irreverent look at the state of politics from the conservative viewpoint. Donlyn is a conservative blogger who has contributed to many different sites including, Breitbart.com, GeorgeJarkesy.com and StuffedSuits.com as well as being published by the Washington Times online. She is a frequent guest on conservative radio shows.