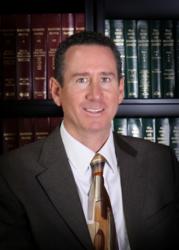 Getting legal help swiftly and determining who will represent them, is one of the most important decisions a person can make after an accident." Samuel Ramirez
Poulsbo, WA (PRWEB) July 06, 2012
The new website, http://www.kitsapcountyinjurylawyer.com features a clean, easy-to-use design that allows visitors to readily access information about the firm's accident and injury attorneys as well as the wide range of cases that the firm handles.
Haas-Ramirez made the decision to launch a new site as they wanted to make sure the community had access to information quickly so that those in need could get started on the path to emotional, physical, and legal relief quickly.
About Haas-Ramirez, Law Office, P.S.
Haas-Ramirez, P.S., is a full-service, personal injury law firm with offices on the Kitsap and Olympic Peninsulas;
Kitsap County office is located at 213 Madison Avenue, North Suite 100, Bainbridge Island, WA. 98110 (local phone number (206) 855-2955).
Jefferson County office is located at 211 Taylor Street, Suite 403B, Port Townsend, WA. 98368 (local phone number (360) 385-3844).
The firm represents accident and injury victims throughout the entire West Sound Region including but not limited to; Bremerton, Silverdale, Gig Harbor, Port Orchard, Tacoma, Belfair, Poulsbo, Bainbridge, Kingston, Port Ludlow, Port Townsend, Shelton, Sequim, Port Angeles, and Forks. Haas-Ramirez, P.S., takes pride in providing professional and personalized legal representation for each client in a wide variety of cases.
Haas-Ramirez urges personal injury victims to contact their firm immediately following an incident. Do not hesitate.
Samuel Ramirez, Haas-Ramirez Law Office, P.C. (206) 855-2955, Sam(at)Haas-Ramirez(dot)com
Media and Marketing: Kelle Kitchel-Cooper, The RockFish Group, Kelle(at)RockFishGroup(dot)com (360) 930-9892