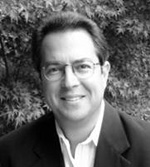 Herndon, VA (PRWEB) July 11, 2012
Chiliad Inc., the leader in iterative discovery solutions for big data analytics, today announced the appointment of Ken Rosen as Vice President of Marketing. In his new role, Rosen will lead the product marketing and product management team and will be responsible for the company's overall go-to-market strategy.
Ken has more than 20 years experience in sales, marketing and strategy development including executive roles in both start-ups and established industry-leading brands. He has designed and executed corporate marketing strategies for companies spanning enterprise software and consumer hardware products across industry segments as diverse as education, government and mainstream commercial business markets.
"I am thrilled to welcome Ken to the Chiliad executive team," said Craig Norris, Chiliad CEO. "He is an exceptional leader who has a blend of enterprise and consumer technology experience enabling him to simplify the most complex value propositions for customers. Ken will ensure our products continue to deliver effective Big Data analytics and that our customers understand our value within their environment."
Prior to joining Chiliad, Ken was co-founder of Performance Works, a management consulting firm delivering corporate strategy and marketing services for companies such as Cisco Systems, IBM, EDS and Apple. He was also co-founder and Vice President of Marketing for Drobo, a thriving consumer and small/medium business storage hardware company. Before that, Ken held key executive and management positions in Allegis, Computer Curriculum Corporation, Apple and NeXT.
"In the Big Data era, yesterday's approaches to finding actionable meaning using all the information in an enterprise are no longer effective," said Ken Rosen. "The iterative discovery approach used in government, healthcare, and other industries is not changing, but the tools must. Chiliad has a unique advantage—an architecture capable of today's and tomorrow's Big Data scale to extract meaning from any information type wherever it is located."
Ken will be based in Chiliad's Silicon Valley, CA, office and will report directly to Craig Norris.
About Chiliad
Chiliad is the leader in Big Data analysis across clouds, organizations, and other stovepipes. Chiliad Discovery/Alert™ enables organizations to securely reach, find, analyze and continuously monitor big data—whether structured or unstructured, classified or unclassified. Chiliad supports iterative discovery on any information, anywhere.
Thousands of analysts use Chiliad to find meaning among vast information collections to drive more effective actions. With Chiliad, analysis and discovery within the biggest of Big Data can actually save time and money. Because we can reach data in any locations, you can stop worrying about moving or transforming your data. Consolidation is expensive, time-consuming, and risky. At the same time, you can stop worry about the training and administrative support required by your analysts by using empowering them with a flexible query tool capable of delivering the most relevant results using natural, conversational queries.