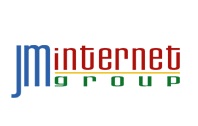 "Google+ Local is an important part of small business local marketing and SEO optimization,"
Dallas, TX (PRWEB) July 09, 2012
The JM Internet Group (web: jm-seo.org), a leader in providing Search Engine Optimization (SEO) and Social Media classes online, has announced its latest YouTube video for small business marketers, entitled 'How to Get Listed on Google+ Local for Small Business.' Google+ Local, formerly Google Places, is an amazing, free opportunity for small businesses to reach local customers. If customers search Google by keywords, Google+ Local allows a small business to claim their free listing and then SEO optimize it via local search optimization by putting keywords in the business name, description, and listing. Finally, as explained in the video, cross-linking the website and getting reviews helps the Google+ Local listing to dominate one's keywords.
"Google+ Local is an important part of small business local marketing and SEO optimization," explained Jason McDonald, Senior SEO Director of the JM Internet Group. "Consumers have gone local, and consumers use Google as the No. 1 way to find local businesses. Google is the Yellow Pages of today, and so many businesses are cancelling their Yellow Page ads and turning to free Google+ Local listings to reach customers. The problem is how to do this effectively, and we explain this in this informative video."
To watch the free YouTube video on Google+ Local for Small Business, go to - http://www.jm-seo.org/serious-humor/google+local-seo.html
Learn more about Google+ Local for Small Business - SEO, AdWords, and Social Media Marketing
Small business today lives on a budget. It is very expensive to pay Google AdWords per click to get customers to a website. Consultants can be helpful but are also expensive. The reality is that most small business people and most small business marketers do not understand the rules of the SEO game. SEO training by the JM Internet Group introduces the concepts of search engine optimization in a lively, fun format that helps busy marketers grasp how SEO works and what their organization needs to do step-by-step to succeed. The free SEO training webinar introduces not just the concepts of SEO but identifies ten amazing free tools that help small businesses climb to the top of Google and Bing, for free.
Google+ Local taught in Social Media Classes Schedule of SEO Training by the JM Internet Group
Classes begin October 12th!
Top Ten: Top Ten Free Tools for SEO / Search Engine Optimization
Keywords: How to Generate Great Keywords for Great Google Rank
Page Tags - Quick Boost - Use Page Tags to Improve your Google Rank
Link Strategies: The Who, What, Where, When and How of Getting Good Links for SEO
News: News You Can Use - Using News as an SEO Opportunity -
Google Rank: Monitoring Your Google Rank, and Leveraging it for SEO and PPC
Website Structure: Creating the Best Topology for Google Rank
Metrics: Tools for Measuring Your Website SEO and Performance
AdWords: SEO for AdWords
Social Media: Social Media Marketing for Businesses and Marketers
About JM Internet Group
The JM Internet Group provides SEO, Social Media Marketing, and Google AdWords training and courses for busy marketers and businesspeople. Online search engine optimization training helps explain keywords, page tags, link building strategies and other techniques needed to climb to the top of search engine rankings for Google, Yahoo, and Bing. The teaching methodology is hands on, with live examples and discussions, taught from the convenience of each student's computer.
Contact:
JM Internet Group, Media Relations
Web. http://www.jm-seo.org/
Email. jm.internetgroup(at)gmail(dot)com
Tel. +1-510-713-2150