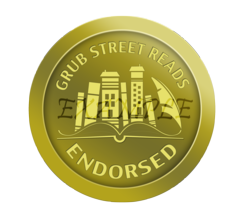 As voracious readers ourselves, Leslie and I understand how a good story can touch a reader's soul. Grub Street Reads facilitates that magic by connecting readers to the best indie novels on the market
San Diego, California (PRWEB) July 09, 2012
The last few years have seen explosive growth in the number of authors choosing to self-publish. As more and more indie novels flood the market, readers have struggled to distinguish good quality from poor. A newly-launched company is seeking to solve this problem by instituting a quality standard for indie novels.
Grub Street Reads offers its coveted endorsement seal to fiction indie novels that pass an evaluation process based on fundamental and objective components of good storytelling. The company was founded by Jessica Bennett and Leslie Ramey, both independently-published authors and successful business owners.
"Right now, we're experiencing an indie publishing Renaissance. With the rise of online book retailors and the proliferation of e-readers, it's easier than ever for indie authors to get their books into the hands of readers," said Grub Street Reads co-owner Leslie Ramey. "Unfortunately, this ease of distribution encourages a lot of indie authors to publish before they are ready, which plays into the pervasive indie stigma of low quality. Grub Street Reads was created to change that. Our endorsement spotlights great indie titles."
Grub Street Reads accepts all genres of fiction for evaluation. The company's evaluation system was developed to be as objective as possible. Submitted manuscripts are read by trained evaluators who assess them based on the following core storytelling principles: Plot, Characters, Pace, Accuracy, Grammar/Layout, and Overall Assessment. Manuscripts that meet these basic standards in each category earn the Grub Street Reads endorsement. Authors may include the Grub Street Reads seal on the cover of their endorsed novel and post it in the Grub Street Reads library. The price for an evaluation is based on the length of the submitted manuscript.
"The indie book market is in desperate need of a standard," said company co-owner Jessica Bennett. "The Grub Street Reads endorsement seal will become synonymous with quality, finally making it easy for readers to discover great new indie books. As voracious readers ourselves, Leslie and I understand how a good story can touch a reader's soul. Grub Street Reads facilitates that magic by connecting readers to the best indie novels on the market."
Those interested in finding out more about Grub Street Reads, learning about the company's evaluation process, submitting a manuscript for evaluation and/or accessing the company's endorsed book library can visit http://www.GrubStreetReads.com.
***
Grub Street Reads seeks to encourage higher readership of indie authors by providing a quality standard for independently published novels. The Grub Street Reads endorsement is given to those books that pass an evaluation process based on the fundamental qualities of good storytelling. The company was created by indie authors Jessica Bennett and Leslie Ramey to protect authors and readers and help strengthen the overall indie market. For more information, visit http://www.GrubStreetReads.com.