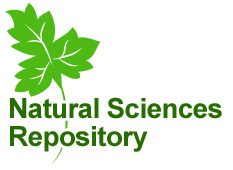 Fatty Acid & Glucose @ Natural Sciences Repository
Bad Honnef, Germany (PRWEB) July 10, 2012
The aim of the Repository for Natural Sciences Information is to provide reliable information on various areas of scientific interest in a format that can be digested easily. The information is presented in the simplest words and terms possible and that can be easily searched for within the website. The site is managed by TriScience.com which is a newly established organization targeting dissemination of scientific and related information in an understandable way.
The section Acidic Substances contains scientific information about acids, its kinds, and naming acidic substances. While there are three basic definitions for acids, the Arrhenius, the BrØnsted-Lowry, and the Lewis definitions, acids are named according to their anions, with the ionic suffix typically dropped and replaced with a new one. After inclusion of the two new categories, this section contains ten categories including Chromatography, Compounds, Diet, Enzyme, Fatty, Glucose, Lipid, Metabolism, Residues and Sequence.
The newly published category Fatty Acid contains scientific information on on fatty acid, which is a carboxylic acid with a hydrocarbon chain and a terminal carboxyl group. A fatty acid is a type of carboxylic acid consisting of a hydrocarbon chain and a carboxyl group, especially any of those occurring as esters in fats and oils. Fatty acids are essential to the body's fuel source because they yield significant amounts of adenosine triphosphate (ATP), which is a compound that provides energy for physiological processes. There are two main kinds of fatty acids: unsaturated and saturated. Fatty acids with a double bond are known as unsaturated fatty acids, while those without double bonds are saturated fatty acids. The category currently contains ca. 750 articles including one on amino acid and fatty acid composition of an aqueous extract of Channa striatus haruan that exhibits antinociceptive activity and another on association of free fatty acids (FFAs) and tumor necrosis factor-alpha TNF-alpha and insulin-resistant metabolic disorder.
The new Glucose category contains scientific information on this monosaccharide that is a very important source of energy in living organisms, and its' processing such as in the citric acid cycle. In humans, cells use this simple sugar not only as the primary source of energy but also as a metabolic intermediate whereas in plants glucose is produced through the process of photosynthesis, and it is also an important product of the consumption of fuel for cellular respiration. This monosaccharide can also be used in aerobic respiration, anaerobic respiration, and fermentation. Through the processes of glycolysis and the citric acid cycle, glucose will be oxidized to form carbon dioxide and water—these processes will also yield energy sources in the form of adenosine triphosphate (or ATP). The category currently contains ca. 600 articles including one that demonstrates that amino acids are more important insulinotropins than glucose in the teleost fish Verasper moseri. Another article covers blood glucose monitoring as an alternative off-line method to measure glucose concentration during fermentations with Trichoderma reesei.
The repository groups information in the natural sciences according to interrelated sections and categories that will help readers understand the context of whatever topic is searched information on. It is composed of eleven sections which are subdivided into up to ten categories. Each unit contains a definition composed in an understandable way. Each item in these sections and categories contains up to twenty clickable tags.