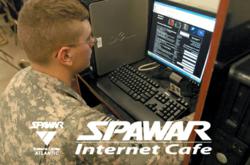 Brentwood, TN (PRWEB) July 23, 2012
When developing AED.com website recently, the company's President, Matthew Spencer, wanted to do something to honor and support our troops deployed overseas and their families here at home. Both of Spencer's grandfathers were career military officers, serving in multiple foreign wars and his first cousin is currently stationed in Afghanistan. "My cousin has a newborn daughter that he has barely seen because he is serving his country. I cannot imagine being away from my children for so long," Spencer explains.
Many people don't know that our soldiers are required to pay for their essentials, as well as phone calls and Internet access. Spencer's cousin, Daniel, explained it in very simple terms. "Does your employer pay for your toothpaste, snacks and toilet paper? Didn't think so," says Daniel. The U.S. Government provides access to these necessities, but at a cost. When a soldier indicates interest and need in receiving care package items, most people would be surprised at what is on their list. Soap, chips, energy drinks and many other things that we take for granted are usually included.
"While we were building http://www.aed.com, I noticed my wife and kids packing care boxes for troops we adopted. The contents of the boxes were of note because of their simplicity. They weren't asking for electronic gadgets or the newest season of a popular show; they wanted chewing gum and honey-roasted peanuts," remembers Spencer. This made Spencer think about what the company could do to support our armed forces overseas.
Daniel told his mother, Spencer's aunt, about the network established by the Government for the troops to use to make calls back home: the SPAWAR Internet Café network. The network's website allows anyone to purchase/donate virtual calling cards (PINs) that can be sent by email to deployed troops who can use them immediately to call their family and friends from any of the approximately 500 cafes. For only $5, you can give 125 minutes of call time to a U.S. military member. If you prefer, you can donate the PINs to Operation Homefront and they will distribute them to our troops for you. In that case, your donation will be tax deductible. The entire process takes less than 3 minutes to complete. If you are interested in supporting our troops in this way, please visit: https://www.spawarcafes.net/store/pins.
Spencer included his grandfathers' stories on the site (http://www.aed.com/military-phone-cards), and asked each of his parents write a piece on their father. "I grew up worshipping my grandfathers and respecting what they did for our country. But I also am very aware of the strain it puts on the families that deployed soldiers have to leave here at home. The calling cards seemed to be the best way to give back to both," He says.
It may be a small gesture, but AED.com is pleased to give a small portion back to those that give so much for all of us.
AED.com sells all makes and models of new and re-certified AEDs, while educating the public on the importance of AED training and placement. For more information, please visit: http://www.aed.com/