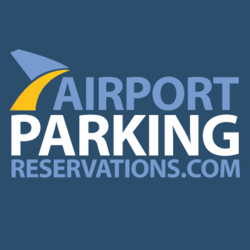 Suffield, CT (PRWEB) July 16, 2012
AirportParkingReservations.com, a company whose comparative shopping experience has made it the leading online airport parking reservation system, has worked to improve its interaction with its audience of travelers by taking advantage of opportunities provided through social media. These recent developments include making use of Facebook's Timeline, participating in Pinterest, implementing a "social login" option, and creating a "Connect" page on their website. With these improvements, AirportParkingReservations.com is very optimistic about furthering the relationship between their brand and their customers, and retaining involvement with their community outside of the reservation process.
One of the significant developments in engagement opportunities for AirportParkingReservations.com has been the transition to Facebook's Timeline. The move to Facebook's Timeline has been a noteworthy change in the social media world for businesses and individuals alike. While many have regarded it with apprehension, AirportParkingReservations.com's Community Manager, Rebecca Metz, regards the update as a positive. "Timeline makes it easier for us to communicate with our customers and fans," says Metz, "In addition to discounts, promotions, and great content, we can provide excellent customer service and engagement right from our Facebook page."
One of the new Timeline functionalities that improves the company's communications is the ability to allow fans to send a message to a page's admin, making it easier to get answers to their questions. Another is the ability for admins to 'pin' posts to the top of the page, and highlight posts visually, so page visitors and fans will be able to instantly visually identify the most important content. Additionally, Metz notes that AirportParkingReservations.com's use of their cover photo and their addition of company milestones to the AirportParkingReservations.com Timeline has been useful in conveying the essence of the company to visitors and fans. By utilizing these features, says Metz, "..people can more easily learn about who we are and the value we provide to travelers." Since the switch to Timeline, AirportParkingReservations.com has added over 2000 fans to their Facebook page.
Another development for AirportParkingReservations.com's engagement has been its participation in the social photo sharing website, Pinterest. Pinterest allows you to upload, save, sort and manage images and other content, or "pins" in a pin board style layout. Currently, AirportParkingReservations.com connects with travelers through five boards; Dream Destinations, Travel Tech & Gadgets, The Best Travel Quotes, Parking Photos – Why Not?, and Travel Tips. "They say a picture is worth a thousand words," says Business Development Manager, Philip Rodriguez, "Through Pinterest we are inviting our customers to join in a visual conversation about some of the topics that are most interesting for travelers."
Other social media developments for the company have been made to the AirportParkingReserservations.com website itself. One of which has been the implementation of a 'social sign-on' option. With this option, customers are able to log in to check past and current reservations, view their Airport Parking Rewards, and update their account without having to create new login credentials specific to AirportParkingReservations.com. Currently, AirportParkingReservations.com members can log in using their Facebook, Google, Twitter or Yahoo accounts. Members who connect with a social networking account benefit by having a convenient log in option, and by earning up to 60 Airport Parking Reward points.
Another update to the website is the new "Connect" page. The "Connect" page provides a central location for the engagement opportunities made available by AirportParkingReservations.com. From the "Connect" page, visitors can easily see the latest in AirportParkingReservations.com news, link to AirportParkingReservations.com's Facebook and Twitter accounts, download the AirportParkingReservations.com iPhone app, sign up for the AirportParkingReservations.com newsletter, link to the AirportParkingReservations.com blog and view AirportParkingReservations.com's YouTube videos.
AirportParkingReservations.com plans to continue to make advances in their customer engagement. As well as maintaining and growing their presence on social networks such as Facebook, Twitter and Google+, new developments for engagement are currently in the works; including a redesigned blog that is expected to be live and active later this summer.