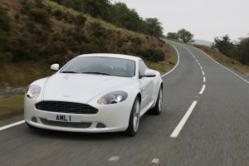 (PRWEB UK) 15 July 2012
How would anyone feel turning up to a meeting in a luxury car? Or entering a local golf competition knowing he can turn up in a sports car?
Dreams? Well, perhaps.
But not any more. Rental company Sixt has just launched Sixt Luxury.
And, frankly, it is what it says on the tin.
So if anyone need to flash his cash or prove his provenance, Sixt is offering small business owners the opportunity to front up.
Big time.
On the list of available vehicles is the Aston Martin DB9, Ferrari California, Porsche 911, Land Rover Range Rover, Rolls Royce and Bentley.
What's more, all are available on either short term or long term rental agreements.
"Our new premium rental service is part of our expansion programme in the UK," said Sixt UK managing director, Paul McLoughlin.
"With the new Sixt Luxury rental scheme, we're increasing our offering to the SME market to include a convenient and flexible way of renting luxury cars at a fraction of the cost of ownership - particularly for those special occasions when SMEs really need something different and eye-catching."
Paul added that Sixt was concentrating its focus on three key areas - London, Manchester and Edinburgh - but said that SMEs anywhere could take advantage of the luxury rates on offer.
"The new expansion into luxury means that there is now a car to suit every customer's needs, from the cheapest Chevrolet Spark right through to the Ferrari California," added Paul. The new service could provide a vital addition to any small business company car policy.
Prices start from as little as £125 a day for a MINI Coupe S.
The parent company of Sixt is based in Munich, providing integrated mobility services for both businesses and consumers, ranging from daily rental to full business car leasing services. Sixt is a partner of BMW's DriveNow, a premium car sharing service that allows everybody to pick up and leave their rental BMW wherever they wish. DriveNow is currently only available in Germany but rumoured to be arriving in the UK.
Sixt recently launched Sixt Flexirental to enable small businesses to service short term mobility requirements and make the most of their business car tax allowance without committing to a full long-term lease or buying a car.